Plan on trade development of northern key economic region to 2025, vision to 2035
Tuesday, January 22,2019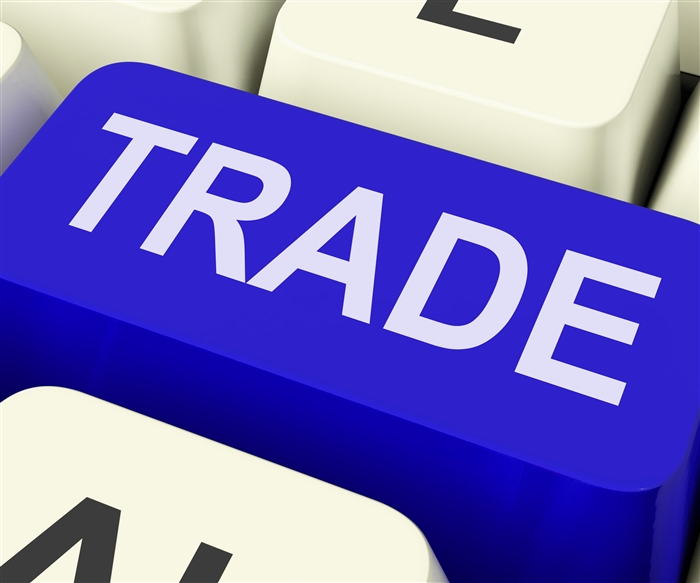 AsemconnectVietnam - Trade development of the northern key economic region (hereinafter referred to as region) is on basis of promoting nucleus role of the Red river delta and northern region, closely linking with other economic regions of the country
PLAN ON TRADE DEVELOPMENT OF NORTHERN KEY ECONOMIC REGION TO 2025, VISION TO 2035


I. Development viewpoints
- Trade development of the northern key economic region (hereinafter referred to as region) is on basis of promoting nucleus role of the Red river delta and northern region, closely linking with other economic regions of the country.
- Trade development of the region is on basis of exploitation and promotion of existing trade infrastructure and comparative advantages of the region to develop rapidly and sustainably, creating breakthroughs and playing as core role of trade development in particular and socio-economic development in general of the northern region and the whole country.
- Trade development is on basis of promoting competition, enlarging and attracting maximum domestic and foreign investment resources, creating driving force to boost diversified, modernized, sustainable trade development.
- Trade development of the region will be diversified in terms of size, type, concentrated, specialized in quality and added value in each field, effectively creating cohesion and harmony among traditional and modern business types.
- Trade development of the region is on basis of promoting trade links among localities in the region and with other regions in the whole country; at the same time, promoting development of production, create favourable conditions for stabilizing market, improving business performance, expand integration; raising quality of social welfare, protecting environment.
II. Development objectives
1. General objective
To build trade background diversified, modern, sustainable development with a rapid growth rate on a basis of effective exploitation of potential and advantages of localities in the region, ensuring that meeting development requirements during a period of accelerating industrialization - modernization and extensive and comprehensive international integration of the country.
2. Specific objectives
Trade GDP growth rate of the region hits an average rate of 15.5%/year in a period of 2016-2020, reaching an average rate of 15%/ ear in a period of 2021 - 2025 and reaching an average rate of 13%/year in a a period of 2026-2035.
Total turnover of retail goods and social consumption services of the region hits an average rate of about 16%/year in a a period of 2016-2020, reaching an average rate of 15.5%/year in a period of 2021-2025 and reaching an average rate of about 14%/year in a period of 2026-2035.
Export turnover of the region reaches an average growth rate of 13.5%/year in a period of 2016-2020, reaching an average growth rate of 12.5%​​/year in a period of 2021 - 2025 and reaches an average growth rate of about 11%/year in a period of 2026 - 2035. Import turnover of the region reaches an average growth rate of 13%/year in a period of 2016-2020, reaching an average growth rate of 12%/year in a period of 2021 - 2025 and reaches an average growth rate of about 10.5%/year in a period of 2026 - 2035. Maintaining sustainable balance of trade surplus.
To transfer structure of goods distribution channels, increasing proportion of retail sales through modern trade forms to hit approximately 35-40% by 2025 and 45-50% by 2035.
III. Development orientation
1. General orientation of trade development
To modernize trade infrastructure, investing in development of modern trade forms; continueing to consolidate and invest in development of existing wholesale, retailsale network in the province.
To innovate and improve efficiency of search and development of new export markets. Attracting domestic and foreign investors to engage in manufacturing export goods by creating an open investment environment and consistent, attractive policies. Accelerating transfer of structure of imports toward increasing commodity groups having new technologies, modern machinery and equipment for industrial development.
To develop form of purchase, sale and consumption of goods and products through sales method under contract. Developing linkages and joint ventures among enterprises in and outside the region, forming a distribution system of products having advantage of the region to actively participate in global distribution network.
To develop trade network in rural areas on basis of development of markets and trade-service areas in towns and townships. Well organizing rural market, ensuring favorable conditions for farmers to sell agricultural products, buy materials for production and consumption goods.
2. Market space orientation market space in the region, inter-region and international market
rTo organiz market space, the center area is of Hanoi and the capital region is a center of the region's markets. From that, connecting to large urban areas in the region including the cities of Hai Phong, Ha Long and Mong Cai, Bac Ninh, Hai Duong, Hung Yen, and connect with other regions in the country as well as trade connections with foreign markets.
Developing two sub-region including Hanoi capital region and coastal region of Hai Phong - Quang Ninh in primarily connection orientation through national road No.18 between Ha Long city with the capital Hanoi and the nouthern region; developing sea trade space through the ports in Quang Ninh and Hai Phong; extending internal space of the region through upgrade, expand local transport system.
Connecting market space of the region with other regions in the country and overseas markets through key transport corridors including: transport corridor of North - South, Hanoi - Hai Phong, Hanoi - Quang Ninh, Hanoi - Lao Cai, Hanoi - Lang Son, Ninh Binh - Hai Phong - Quang Ninh; national general port and Hai Phong international gateway, national general port and regional hub of Hon Gai - Quang Ninh; inland container depot system in order to connect, serve cargo through ports of Hai Phong and Quang Ninh; system of airports includes international airport of Noi Bai, international airport of Cat Bi, airports of Gia Lam and Quang Ninh.
3. Export development orientation
To promote export of agricultural commodities which are produced on basis of application of high, environmentally-friendly technology. Transferring structure of export goods towards limiting crude export, increasing share of processed products and products with high added value. Focusing on investing in development of some key export items of the region with huge turnover of exports with diversified category.
To choose methods, forms of import to suit conditions and capability of the region, meeting requirements for quality, delivery period and minimizing cost of imports. Incorporating closely between import of machinery, equipment and contracts of technology installation, transfer.
4. Orientation for development of all economic sectors taking part in trade
To continue to perform consistently orientation of attracting economic sectors to engage in trade activities in the region in direction of diversification, mobilizing all resource of all economic sectors to participate in development of production and business activities, contributing to overall development of the region.
Attaching great importance to development of small and medium-sized enterprises, business household, at the same time, encouraging and promoting formation of large enterprises through process of accumulation and concentration, establishing link between big enterprises and small enterprises in organizing market, creating power to cooperate and compete effectively with foreign corporations.
To continue to focus on development of production and trading of commodities of mechanical, metallurgical, chemical, textile, beer - alcohol - beverage; focusing on attracting enterprises with foreign investment in development of production and sales of electrical, electronic goods group, gradually increasing proportion of local content and added value to production and business chain of these products.
- To create favorable conditions, focusing on development of private enterprise, attract corporate sector having foreign investment capital to invest in production, purchasing, processing, storage and organizing systems of consumption of products of agriculture - forestry - fishery, raising level of specialization, quality and sustainability of consumption market.
5. Orientations for development of trade infrastructure systems
To continue to focus on attracting investment in developing trade infrastructure systems of the region towards uniform, sustainable, diverse and modern manner. Out of which, paying attention to invest in upgrading and expanding system of public markets and wholesale markets; organizing, laying out logically logistics centers for serving efficiently operation of production and consumption of goods and products of the region; developing gradually, ensuring proper plan of supermarkets, commercial centers under direction of diversifying forms of distribution, creating a fair competition, promoting development of distribution enterprises of the region.
To accelerate process of socialization of attracting investment in market infrastructure construction, including public markets and wholesale markets, specialized markets in the region. Out of which, focusing on developing market systems in areas having difficult situation of socio – economic. Striving to 2020, consolidating basically market infrastructure system of the region.
To attract domestic enterprises and enterprises with foreign investment capital to invest or make joint ventures in investment in constructing infrastructure of supermarkets, commercial centers in the direction of associating with production development investment commitments and linkage of consumption of products manufactured in the region, especially products of agriculture - forestry - fisheries.
To deploy effectively orientation of development of logistics centers in the region in ensuring plan and mobilizing participation of non-state sector, including foreign investors. Gradually forming and developing trade logistics infrastructure of the region towards moder, concentrated orientation.
Gradually investing in developing and strengthening infrastructure of expo center, information center of the region, to meet requirements for operational support of introduction, display, promotion, trade promotion for the region's commodity more effective.
IV. Development plan
1. Spatial distribution
1.1. Plan on network of wholesale markets and market class I
To develop system of wholesale wholesale markets, markets level I in stable, concentrated, large scale agricultural food production areas or at suburban of cities and towns (urban class III and above) to provide flow of goods for retail network (mainly public markets) in urban areas.
By 2025, number of wholesale markets and markets class I in the region are 66 markets, out of which, maintaining 23 markets; upgrading, expanding 27 markets and newly constructing 16 markets. By 2035, total wholesale market and the market class I in the region is 81 markets, out of which, maintaining 23 markets; upgrading, expanding 23 markets and newly contructing 31 markets.
1.2. Planning network of supermarkets and trade centers class I and class II
Developing supermarket class I and class II in the region, by 2025 those are 46 supermarkets, out of which, maintaining and upgrading 28 supermarkets, newly contructing 18 supermarkets; by 2035, 62 supermarkets, out of which, maintaining 46 supermarkets and newly building 16 supermarkets.
By 2023, total amount of commercial centers class I and class II in the region are 22 centers, out of which, maintaining and upgrading 17 centers, newly building 5 centers. By 2035, number of commercial centers class I and class II are 32 centers, out of which, maintaining and upgrading 25 centers, newly building 7 centers.
1.3. Planning expo center
Developing reasonably expo centers at national, regional and provincial levels in the region. Out of which, in a period to 2025, developing three exhibition centers at national and regional level, continue to expand their scale by 2035.
1.4. Planning logistics center
Planning system of logistics center at national and inter-regional level which have advantages in geographical location, close to supply source of goods such as industrial parks, ports, border gates, ... or near market, near consumer. Out of which, giving priority to select logistics centers which have advantage of nearing market, near locality of concentrated consumption with great and stable consumption, near densely populated urban areas, developed trade, active trading activities, extensive distribution network and being distributed with high density.
Number of logistics centers at inter-regional level and national levels set in the region by 2025 are 3 centers and by 2035 are 5 centers.
1.5. Planning trade information center
To construct systems of trade information center at regional level, in short term, Hanoi, Haiphong play important role. In the next phase, developing centers in Quang Ninh and Bac Ninh - Hung Yen - Hai Duong.
Planning to 2025, the whole region have 3 trade information centers in Hanoi and Hai Phong and Quang Ninh. By 2035, considering to extend the existing centers and develop new regional center in Bac Ninh - Hung Yen - Hai Duong.
To construct goods warehouse system for gathering, storing, transshipment goods to develop trade of the region, key direction is to linking to main industrial zones, concentrated agricultural zones, system of regional wholesale markets, markets class I, logistics centers, dry ports. Under the plan, by 2025, developing 11 concentrated warehouse, cluster, by 2035 developing 17 warehouses complexes in association with agricultural production zones, industrial parks and logistics centers, wholesale markets in the region.
2. Selecting priority investment projects
Priority investment projects and priority order in a period of 2016 - 2025 focusing on the following projects:
2.1. Constructing and completing 16 markets, upgrading 27 markets class I.
2.2. Developing 3 regional logistics hub and 11 warehouses.
2.3. Constructing 3 expo centers and 3 centers of providing commercial information.
2.4. Attracting socialization resources to build trade centers, supermarkets in areas of urban centers, market centers in the region.
V. Key development solutions, policies
1. Measures and policies to promote consumption of products on the domestic market
Focusing more resources for forecasting market demand and situations, ensuring forecast, assessment of market trends and market needs and promote the actual role as a important basis for process of organizing production and business activities of enterprises.
Strengthening investment in new product research and application of science and technology into production and management of enterprises, considering as breakthrough agents in development of enterprises as well as the whole region.
Upgrading equipment and technology innovation to produce goods, invest in modern equipment and technology to create high effectiveness. Strengthening application of cleaner production technologies, ensuring that the region develops in a sustainable way.
Actively organizing supply, especially input materials - fuel for production through supply system of agents, via satellite enterprises through linkage of buyers in order to reduce cost of input production.
Investing appropriatly for construction and application of management system under domestic and international standards, ensuring that rate of goods being recognized to reach national and international standards of quality willl be raise to next level. Considering this as needed mandatory requirement to promote production and trade of the area to boost production and trade develop fast and sustainably in the coming years.
Promoting the role of business associations in linkage of production and organizing consumption of
commodity, products of the region.
2. Solutions on promoting the region's commodity exports
To implementing effectively existing encouragement mechanisms and policies of the Government and ministries for each product and product groups. At the same time, the People's Committees of provinces in the region should actively develop and implement its own local mechanisms, policies aiming at focusing on promoting development their products and product groups having advantage.
To develop programs, projects, mechanisms and policies in order to specify and fulfill successful implementation of oriented content, solutions and action plans to implement strategy of commodity export in a period of 2011 - 2020 with a vision to 2030 under the Prime Minister's Decision No. 2471/QD-TTg dated December 28, 2011.
For production, on basis of plans, programs and projects for developing concentrated production areas of the region, investing enough for these areas.
To research to select export, import markets matching capabilities and advantages of each provinces and cities in the region. For export commodity which are still limited on number, type and quality, it should focus on near, traditional markets such as ASEAN, China; for items with large volumes, stable and high quality, gradually strengthening and developing sustainably to other markets such as Japan, EU, United States.
To renovate export support policies through activities of building capacity of accessing to market information, improving trade promotion capacity, organizing and managing goods sale in order to support efficiently and sustainably for enterprises, while meeting requirements of integration.
To organize to implement effectively trade promotion programs, out of which, focusing on activities that create business opportunities for enterprises, business consulting for enterprises (especially medium and small-sized enterprises) on the market; introducing enterprises and search partners; disseminating information of domestic and foreign markets.
To develop regional market information system to provide for enterprises on basis of mobilizing resource of socialization along with assistance of the local State budget. Supporting manufacturers, exporters overcome trade barriers and non-trade barriers, effectively responding to safeguard measures of import market for exported goods on basis of enlisting preferential agreements on import and export goods to which Vietnam has signed.
3. Solution on development of human resource for trade development
To encourage and attract domestic and foreign investors into trade sector. Supporting trade enterprises in training trade business operations in order to meet requirements of enterprise development and international economic integration through advisory channels and special offers. At same time, trade enterprises must focus on building good brand in the market, proposing transparent process of use of human resources, basing on actual capacity to use, layout and remuneration policy on salary and reward, opportunity for advancement in suitable working environment.
Training and retraining personnel in trade sector: support vocational training to develop staff, technical workers, skilled professional staff which are able to capture and use means and modern technology in supermarkets, commercial centers, markets, ... for problems of retraining staff management and staff at markets, supermarkets, shopping centers... it should classify and have training plans in line with level and age of employee.
To enlist domestic and foreign capital sources to support training for enterprises; rationally allocate and efficient using funds from the State budget.
4. Solution, policies on development of science and technology for trade management and business
To implement properly and fully policies of encouraging public science and technology research organizations to renovate operating mechanism under the Government's Decree No. 115/2005/ND-CP of September 5, 2005 on stipulating mechanisms of autonomy and self-responsibility of the public science and technology organization.
To construct and effectively exploit regional common portal for promoting trade and investment in the region on basis of contributions of resource from localities in the region. Enforcing well relevant policies of the State on supporting enterprises on science and technology innovation.
5. Solutions to strengthen the State management capacity on trade
Make a regular basis training plans and retraining of personnel management in the commercial field in the departments and agencies in the local management in the region.
Organizing training courses and update their knowledge on the trends of development of trade and investment in the region and the world, the mechanisms, new policies and content of the international commitment to proactively capture, raise execution efficiency management tasks.
Construction and implementation plans intensive training at home and abroad for a small number of objects are key management personnel, has the potential to grow so that as the core implementation of the program training for staff of local management in the region.
Perform regular mechanism for the review, management policies in the field of trade to make adjustments, additional, complete or authorities propose to amend, supplement and perfect.
Focus on promoting administrative reform, focusing on reforming administrative procedures, reduce time, cost of access to the public services of the business.
6. Trade development solution on the basis of ensuring the link between locality and outside region
Links in the construction and implementation of development plans in the field of trade and other related fields. Accordingly, the review to build, update and implement the contents of the planning development of local trade on the basis of general planning orientation in the commercial development of the region.
Links in the organization of production and distribution and consumption of goods and products produced in the region, with an initial focus on major commodities including agricultural and forest products groups fisheries, light industry product groups , group engineering products, electronics, chemicals ..., on the basis of partition and coordinate the production and coordination of investment in processing facilities, storage and distribution of these products.
Associate in investment activity and trade promotion. Required the assignment and coordination in the process of developing and implementing plans to attract investment and promote trade between localities in the region on the basis of potential, strengths and conditions of each locality in the region, thereby reducing costs, save resources and improve the efficiency of implementation.
Links in organizing the construction and operation of infrastructure systems business. Focus on improving efficiency in the coordination attracting investment resources, implementation of the construction and mining in this area. In particular, attached importance to developing the market infrastructure with regional wholesale markets, focusing investment in developing a logistics center and exhibition center with appropriate scale and to create the modern level strong shift in the work of facilitating trade activities of the region.
7. Solution on development of information systems to support trade enterprises
The localities in the region should coordinate closely in enhancing the capacity to provide information, market forecasts for businesses in the province, in the region, with particular emphasis on providing information about laws, information on business cooperation opportunities; market forecasts of forecasting agencies reputable domestic and international.
Provide information on trade promotion activities for businesses in the area to improve the efficiency of trade promotion activities in developing target markets, key markets and markets for commodities have strengths of the region.
Investment in infrastructure development of information technology in service of providing information, developing e-commerce; support enterprises in their localities information technology applications and e-commerce to improve operating efficiency, production and business development.
8. Solutions and policies on development of trade infrastructure
8.1. Perform powerful socialization activities the construction work next commercial infrastructure of the region, including taking public-private partnership mode (PPP) as the core
To mobilize the participation of local businesses: attracting private sector investment in developing commercial business in the key areas of trade development priorities; use tools and tax credits to encourage commercial enterprises to expand the scale of private capital; encourage commercial enterprises to increase business scale and increase capital investment efficiency through the application of policies to reduce corporate income tax.
To mobilize the participation of enterprises invested abroad: strengthening the administrative reform, which must ensure the required emphasis on transparency, administrative simplicity in the process of calling invest; local research, develop and promulgate specific regulations in order to create favorable conditions to attract corporations, large companies of international and regional investors to build the kind of infrastructure essential commerce.
- Quickly research, building and implementing effective investment plan in infrastructure development of the localities in the region in the form of public-private partnership (PPP) under Decree No. 15/2015 / ND-CP dated 14 May 02 2015 of the Government on investment in the form of public-private partnerships. Considering this is central to the socialization of investment activities in developing the region's infrastructure systems business to serve economic development - economic development of the region.
8.2. Plans and allocate adequate resources from the investment budget of each local development and investment from the central budget for investment in developing commercial infrastructure of the Region
The localities in the region to determine the investment and development of infrastructure systems business investment in economic infrastructure - essential social local, regarding it as essential conditions for serving economic development - society in general and trade in particular, of the region and each locality
To expeditiously implement the development and organization plans to deploy medium-term public investment 2016 - 2020 and annually in the spirit of Decree No. 77/2015 / ND-CP of September 10, 2015 on public investment plan medium-term and annual plans, in order to improve the efficiency of investment in general and investment in developing infrastructure systems in particular trade in the region in the coming period.
8.3. Implementing effective mechanisms of government policy and the ministries of investment in areas related to improving the system infrastructure to serve the region's commercial activities
For the mechanisms and policies on land: when planning economic development - local society, the People's Committees of provinces and cities to set aside land for a reasonable investment in developing infrastructure commercial floor, just to ensure current needs and suit with the increase of the investment projects and expand the scale of operation of various types of commercial infrastructure in the future. At the same time, there are policy solutions and positive, synchronization clearance in order to create favorable conditions for investors to build commercial infrastructure in the province.
For credit policy:
- The business enterprise and management of infrastructure construction trade (markets, trade centers, exhibition centers and logistics centers) are allowed to set prices for renting business space, the service charges based on price brackets prescribed by the competent authorities.
- Application of Decree No. 55/2015 / ND-CP of June 9, 2015 of the Government on credit policy to serve the development of agriculture and rural for investment in commercial infrastructure in agriculture village, especially the infrastructure market.
For tax policy: The policy on corporate income tax reduction for production entities, business investment and construction market (including upgrading and renovating, expanding the size of the type and market level) on the principle that tax reduction increases with the level of economic difficulties - social investment areas, to encourage and attract investment in the development of capital markets (especially in areas with poor infrastructure, economic - social underdevelopment).
For now developing commercial infrastructure applying modern business methods, enjoying preferential policies on income tax to support enterprises to accumulate capital for development process as prescribed Government (deferment, exempt a term used when corporate after-tax profits to reinvest in infrastructure development, expand business scale).
Policy applied exemption or reduction of import tax for catering equipment for the operation of the commercial infrastructure projects as foreign investors the same field as the business or production projects subject encourage investment.
8.4. Strengthen inspection, monitoring, evaluation and assessment of investment in the commercial sector to improve the efficiency of the construction and exploitation of commercial infrastructure of the Region
Strengthening monitoring, evaluation, investment appraisal for investment projects in commercial infrastructure to enhance effective development investment commercial structural system of the region in the spirit of Decree No. 84/2015 / ND-CP of September 30, 2015 of the Government on the monitoring and evaluation of investment.
Strictly and promptly handle violations of the investment, while ensuring accelerate investment projects in infrastructure investment business in the region to put into operation in accordance with the planned schedule out.
Improve the capacity of the inspection bodies, monitoring and evaluation of local investors in the region, widely publicized and timely information on the results of monitoring and evaluation of investment in the field of investment general investment and development of infrastructure systems in particular, the region's trade.
IV. Implementation
1. Responsibilities of ministries
1.1. Ministry of Industry and Trade shall assume the prime responsibility and coordinate with the ministries concerned announced the implementation of this plan, which focuses on the following key tasks:
- Direct and guide the provinces and cities in the region to implement the planning, including infrastructure projects on the list of trade investment priority in 2025.
- Review mechanism, policies and legislation related to the development and management of infrastructure systems business to amend, supplement and issued under the authority or agreed with the ministries concerned the competent authorities amended and supplemented.
- Coordinate with the provinces to organize the dissemination and propagation of mechanisms, policies and laws on commercial development for the state managers and traders in the locality.
twelfth. The Ministry of Planning and Investment, Finance, Science and Technology, Agriculture and Rural Development, Natural Resources and Environment, Transport, Labour, Invalids and Social Affairs, Education and Training create, State Bank of Vietnam and the ministries related functions, duties and powers, have to coordinate with the Ministry of Trade and industry to implement the measures and policies in this planning.
2. Responsibilities of People's Committees of provinces and cities in the region
Directing the Department of Trade in collaboration with the relevant agencies implement the following key tasks:
- For local planning commercial development before the decision has come into effect, conducting a review of the relevant content, if not in conformity with the provisions of this decision to proceed adjustments, the provincial people's Committee for approval.
- For local no commercial development plan urgently need appropriate planning with economic development planning - the local society and this planning.
- In the process of implementing planned commercial development zone, localities based on the objectives, orientations, planning options specified in this decision and the list of priority investment projects to five 2025 in the Appendix according to plan deployment (with priorities and roadmap for implementation) in line with economic development - social in each province. The list of priority investment projects in 2025 can be adjusted to suit the economic development - social and commercial development of each locality; however, before deciding to adjust, the provincial People's Committee discussed and agreed with the Ministry of Industry and Trade.
- Lead and coordinate with relevant agencies to advise the People's Committees of provinces in developing, evaluating and guiding the implementation of investment projects in developing commercial infrastructure in the area according planning and plans are approved by the competent authorities.
- Formulate and submit to the provincial People's Committee issued the solutions to mobilize and exploit the local resources (especially the resources of enterprises of all economic sectors) and other organizations and individuals others to develop trade infrastructure in the province.
- Every year, reported the Ministry of Industry and Trade and the provincial People's Committee of the situation and the results of the implementation of this Decision.

Source: moj.gov.vn