Master plan on fisheries development of Vietnam to 2020, vision to 2030
Tuesday, November 28,2017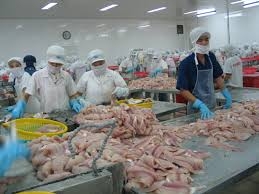 AsemconnectVietnam - To combine fisheries development plan with plans of other economic sectors and socio-economic development in regions and localities
MASTER PLAN
ON FISHERIES
DEVELOPMENT OF VIETNAM TO 2020, VISION TO 2030

I. Development viewpoints
1. Master plan on fisheries development must be in line with socio-economic development strategy of the whole country, in accordance with master plan on agriculture development towards increasing added value and sustainable development, fishery continues to become a major commodity production sector with high competitiveness.
2. Fisheries development plan bases on effective exploitation and use of advantages and potential, continuing to implement restructuring of fisheries sector along with modernization of fishery. Forming major fishing centers, linking fishing grounds, area of concentrated material production with processing industrial parks and consumption markets.
3. To combine fisheries development plan with plans of other economic sectors and socio-economic development in regions and localities; at the same time, adapting to climate change, protecting ecological environment and protecting aquatic resources, associating with protecting national sovereignty and national security on sea and islands.
4. To associate fisheries development
plan with renovating and developing
production relations, focusing on form of association, cooperation between producing raw materials with processing and consumption; enhancing management role of community, role of professional associations in fisheries production; at the same time, strengthening role of the State management and continuing to fulfill administrative reform.
5. Fisheries development plan aims at improving living conditions and raising incomes of fishing communities, continuing to train and retrain human resources to meet requirements of fisheries production with increasing skill and technology level, associating with construction of new rural development, building prosperous and civilized fishing villages.
II. Development objectives


1. Overall objectives
Fisheries field will be basically industrialized by 2020, modernized in 2030 and continues to develop comprehensively, sustainably and effectively, becoming the largest commodity production field with reasonable production structures and forms having productivity, quality, efficiency and high competitiveness, firmly integrating into international economy, gradually improving income and living standards of farmers and fishermen; at the same time, protecting ecological environment, fisheries resources and contribute to protection of national defense and security in sea and islands of the country.
2. Specific targets by 2020:
- Total fisheries output is about 7.0 million tons.
- Export value of fisheries reaches USD 11 billion; average growth rate hits 7-8%/year (in a period of 2011-2020).
- Proportion of export value added products exports posts 50%.
- Approximately 50% of fisheries laborers will be trained.
- Income per capita of employees will be 3 fold times higher than that at present.
- Reducing post-harvest losses of fisheries products from over 20% at present to under 10%.
3. Orientation to 2030:
- Total fisheries output reaches about 9.0 million tons.
- Export value of
fisheries
reaches about USD 20 billion; average growth rate hits 6-7% / year in a period of 2020-2030.
-
P
roportion of export value added products reaches 60%.
- Approximately 80% of fisheries labour will be trained.
III. Orientation of fisheries development plan
1. Fisheries exploitation
To reorganize production of fisheries exploitation to be suitable with each group of occupation, each fishing ground and each sea waters, associating fisheries exploitation with protection and development of fisheries resources, renovating forms of cooperation to raise effectiveness and develop sustainably.
1.1. Exploitation fisheries output:
By 2020, to stabilize exploitation fisheries output of 2.4 million tones.
1.2. Plan on fisheries exploitation boats:
Number of fisheries exploitation boats: By 2020, total number of fisheries exploitation boats drops to 110,000 boats, by 2030 falling to 95,000 boats, decreasing by 1.5% per year.
2.
Fisheries cultivation
To develop fisheries cultivation toward
a sustainable manner, prioritizing development of model of industrial farming for key export fisheries products which are suitable with potentials and strengths of each region and market demand; at the same time, reorganizing production towards enhancing value of products, linking closely between production, processing and consumption
.
2.1
. Area of fisheries cultivation
By 2020, fisheries cultivation area is 1.2 million ha.
2.2. Fisheries cultivation output:
By 2020, fisheries cultivation output hits 4.5 million tons, including Red river delta: 637,640 tons; northern mountainous areas: 118,640 tons; north Central and central coast: 553,710 tons; highlands: 42,400 tons; southeast region: 171,190 tons; Mekong delta region: 2.97642 million tons.
3. Fisheries processing and trading
To reorganize production under value chain, associating processing, consumption with production of raw materials; prioritizing development of value-added products; building and developing strong trademarks; improving quality, food safety and protecting environment; at the same time, restoring and developing traditional fisheries processing villages.
3.1. Structure of export market:
To maintain and develop traditional markets, at the same time, expanding and developing other potential markets.
Structure of key markets is as follows: EU market accounts for 21% of total export value of fisheries; Japan market makes up about 20% of total fisheries export value; US market make up about 19% of total fisheries export value; China market and other markets accounts for 40% of total value of fisheries exports.
3.2. Structure of groups of key export products:
By 2020, subjects such as frozen shrimp, tra fish and cephalopods (squid, octopus) remains an important product group, accounting for over 70% of export fisheries output:
Frozen fish: reaching output of 1,320 thousand tons, accounting for 45.9% of export value. Key markets are EU, US, Japan, the Middle East, Brazil and the rest of Europe.
Frozen shrimp: achieving output of 330 thousand tons, accounting for 32.3% of export value. Key markets are Japan, US and EU, expanding other Asian markets such as Korea, China.
Frozen squid, octopus: achieving production of 120 thousand tons, accounting for 6% of export value. Key markets are Japan, EU and South Korea.
Other frozen fisheries: achieving output of 150 thousand tons, accounting for 12.1% of export value. Key markets are EU, Japan and Asian countries and Australia.
Dried fisheries: achieving output of 80 thousand tons, accounting for 3.7% of export value. Key markets are South Korea, China, Russia and Ukraine.
3.3. Development of domestic fisheries processing:
To expand and organize domestic market toward forming distribution channels of fisheries products including wholesale, retail sale, traditional markets, supermarkets with variety of products that fit tastes of Vietnamese consumer. Initially implementing traceability and building trademarks of domestic fisheries products.
By 2020, output of domestic processing fisheries reaches 950 thousand tons. Out of which, frozen fisheries group is about 310 thousand tons, dried fisheries is around 99 thousand tones, about 260 million liters of fish sauce, canned food is about 4 thousand tons, 246 thousand tons of fish meal.
4. Fisheries infrastructure and logistics
To form synchronous fisheries infrastructure system, associating with supporting industries, logistics, in order to promote growth, improve production efficiency of exploitation, cultivation, processing and consumption of fisheries.
4.1. Huge fishing centers:
Forming 6 key fishing centers, including 5 huge fishing center connecting closely to key fishing grounds:
- Hai Phong fisheries center, connecting closely to fishing ground of gulf of Tonkin;
- Da Nang fisheries center, connecting closely with fishing ground of East sea and the Paracels;
-
Khanh Hoa fisheries center, connecting closely with fishing ground of south Central region and Truong Sa;
- Ba Ria - Vung Tau fisheries center, connecting closely with fishing ground of Southeast region;
- Kien Giang fisheries center, connecting closely with southwest fishing ground;
- Can Tho fisheries development center, connecting closely with fisheries cultivation area of Mekong river delta.
4.2. For fisheries exploitation:
- To upgrade and complete mechanical service facilities of ship building and repairing toward:
To arrange offshore ship building and repairing units in huge fishing centers and fishing boat repairing service units on the islands.
To invest in constructing and upgrading of ice production units, cold storage systems, fisheries wholesale market, fishing equipment production units in huge fishing centers to serve activities of offshore fishing. Maintaining small sized ice production units, cold storage system, fishing equipment production units and fishing ship repairing services units in the coastal provinces.
To c
onstruct fisheries wholesale markets in some localities having suitable conditions, border gates as planned. Forming pilot center of shrimp, fish trading in Ca Mau, tra trading center in Can Tho and tuna trading center in Nha Trang.
- To continue to develop fishing ports and storm shelters for fishing boats:
To prioritize to invest in fishing port of type I combining with storm shelters which have capable of attracting many local fishing vessels, including foreign fishing vessels, to handle fisheries, implementing other fishing service and being distribution points of fisheries in the region, forming nucleus of fishing centre.
To form a system of fishing ports, storm shelters on important islands to support fishermen to exploit effectively on offshore fishing grounds: Co To, Cat Ba, Bach Long Vi, Con Co, Ly Son, Phu Quy, Con Dao, Phu Quoc, Tho Chu and Truong Sa.
4.3. For fisheries cultivation:
To form concentrated fisheries cultivation areas with many key fisheries species having synchronous infrastructure in the Mekong delta region, Red river delta and the Central coastal province.
To complete and
gradually industrialize and modernize system of fisheries seed production, in order to actively meet good variety, timely serving development of fisheries cultivation.

To c
omplete
system of
monitoring, warning environment and diseases, inspection, testing to serve management of fisheries cultivation (focusing on Mekong delta region, Red river delta and other concentrated variety production areas).
IV. Several key solutions
1. Market:
1.1. Export market:
Associations and enterprises are direct subjects to build and implement trade promotion programs in accordance with strategy of export market development, national trade promotion programs.
To develop export forms directly to distribution system, huge trading centers, supermarkets, replacing export through intermediary in order to improve export performance. Enterprises gradually build a network of fisheries distribution of Vietnam in international markets, directly signing contracts with organizations which supply food to distribution centers, supermarkets in major markets.
To form a number of distribution centers, dealers and representative offices, in association with promotion and introduction of Vietnam fisheries products in major markets such as the US, Japan, EU, in order to link market, reducing intermediaries, giving correct information of Vietnam seafood products to consumers. At the same time, enterprises supply timely information on markets, policies and laws of host countries for management agencies, researchers and other enterprises.
To build trademark of Vietnam fisheries products, products with reputable geographical indications (national brand name, brand name of products, brand name of enterprises), meeting tastes and confidence of consumer around the world. Enhancing role of association in enterprises community, boosting collaboration, coordination, joint ventures in product value chain, ensuring fair competition and protecting interests of enterprises, enterprises community in international trading disputes.
1.2. Domestic market:
Through system of wholesale markets, huge fishing centers, establishing distribution channels to sell fisheries to traditional markets, supermarkets systems in urban centers, industrial parks, large city in the country.
To analyzes domestic market demand, implementing trade promotion, building domestic trademark of fishery products, implementing activities of propagating and introducing products, connecting producers with consumption markets, increasing domestic purchasing power.
To construct centers of researching, analyzing, forecasting export and domestic markets; supplying market information to producers, enterprises, consumers and management, research agencies to guide production of raw materials, products processing under forecast and market demand.
2. Science, technology and fisheries encouragement
2.1. Fishing exploration:
To invest and evaluate fisheries resources, build standards and regulations ... as a basis for planning and organizing production and management of fisheries exploration.
To apply scientific and technical progress, investing in equipment to preserve products after exploration, reducing post-harvest loss.
To build a model of application of advanced technology, model of organization and management of fishing production and implementing wide, timely application of efficient models into production through programs of fisheries encouragement.
To apply digital technology, remote sensing, using satellite to track, manage fleet of exploitation of fisheries resources and serving protection of fisheries resources.
To research and apply advanced fishing methods, equipment and modern technology of preserving post-harvest products, especially for offshore fishing fleet to improve efficiency.
To focus on researching and designing fishing boats, researching new materials to replace wood hull for current fishing fleet.
2.2. Fisheries cultivation
To complete research, development and process of production of fisheries variety without disease. Upgrading national variety centers to study new high quality variety having ability of disease resistant. Continuing to invest in concentrated variety production areas to ensure variety production conditions in accordance with law and controlling variety quality.
To strengthen scientific research, technology imports, especially biotechnology, technology of production of variety without disease, key variety; perfecting breeding technology of key objects in sea waters; researching fisheries disease, monitoring environment and preventing disease; veterinary medicines, feed production technology, bio-products and processed products, improving environment of fisheries breeding.
To promote international cooperation in researching production of fisheries variety, breeding new fisheries varieties, special and rare fisheries having high economic value, ability to adapt to climate change and sea-farming development.
To strengthen system of environmental monitoring and disease alert to development of sustainable fisheries cultivation, reducing damage for farmers and fishermen and protecting ecological environment.
2.3. Fisheries processing
To continue to apply technology, advanced manufacturing processes, investing in renovating modern equipment to develop in-depth processing; upgrading processing facilities to ensure to satisfy national standards, national technical regulations and meet requirements of import markets on food safety, environmental protection.
To promote application of advanced technology, prioritizing to investing in renovating modern production lines, modern processing equipment, advanced technology, design, packaging ... renovating and diversifying export processing products, such as processing all kinds of instant foods, fast food, processing seaweed, functional foods for consumption and export.
To develop new products in line with consumer tastes and demand each import market, especially products with added value, minimizing proportion of primary commodities, low value-added products.
To research and develop technologies of preserving fishery products on offshore fishing boats, manufacturing biotechnology additives in seafood processing; rapid fermentation technology for processing traditional fishery products.
To research, develop and import technology of manufacturing pharmaceuticals and functional foods originating from fisheries to enhance value of fishery products and economic efficiency in coming period.
3.
Protection of environment and fisheries resources
3.1. Fisheries exploitation:
To organize to surveys, assess fisheries resource and forecast fishing ground on key fishing grounds: gulf of Tonkin, the Central and Spratly islands, southeast region and southwest region.
To implement plans of annual fisheries resource survey on sea waters. Building digitized maps of fisheries resources as a basis for licensing and controlling fishing activities.
To continue to implement schemes and projects of protection, restoration and development of fisheries resources for development of sustainable fishing; protecting and conservating rare and valuable fisheries species having value of science and economics, conservation of biodiversity. Applying mechanism of management of fisheries flock.
To build a model of transfer of ineffective inshore fishing which causes negative impact on fisheries resources and being environmentally unfriendly to other appropriate occupations those are efficient and environmentally friendly.
3.2
. Fisheries cultivation
To p
romulgate regulations on conditions of production, criteria for concentrated fisheries area, focusing on regulations on water resource use and treatment of waste of fisheries cultivation to reduce environment pollution.
To review and adjust existing plan on concentrated fisheries cultivation area and new plans towards meeting regulations on environmental protection, non-overlapping, infringing or causing adverse impacts to wetlands water, natural conservation areas having ecological significance. For polluted concentrated fisheries cultivation areas, renovating or converting logically cultivated subjects. Organizing to exploit, use rationally and effectively water resources in fisheries cultivation, encouraging to apply integrated farming, water-saving technology, limiting waste discharge, ensuring ecological safety, protecting environment.
To disseminate and promote application good aquaculture practice (VietGAP) to protect ecological environment, prevent disease, ensure food safety, improve product quality, look toward to development sustainability.
3
.3. Fisheries processing:
To encourage businesses to build wastewater treatment system with advanced technology, applying cleaner production technologies, reducing waste, saving materials and energy with costs low investment, high efficiency.
To continue to relocate fisheries processing enterprises, households into fisheries processing industrial parks or industrial clusters under plan.
4.
O
rganizing and managing production
To implement restructuring of fisheries sector, especially reorganizing production of fisheries cultivation. Diversifying production models, encouraging joint venture model between producers of raw materials with processing enterprises, traders, investors and bank... under value chain of products with management of community, association.
For offshore fishing: organizing production on basis of type of cooperative economic: cooperatives, model of linking between fishermen and businesses and other economic sectors. For inshore fishing, development of community-based management model.
For cultivation of traditional fisheries, key model of production organization is household. For cultivation of key fisheries at industrial scale, focusing on developing production organization models of farm, cooperative, enterprises and other forms of linkage.
For domestic fisheries processing, key production organization models are households, cooperatives, enterprises associating with traditional villages.
For export fisheries processing: organizing production models of associating fisheries processing with raw material production, linking production with consumption markets.
To build and
implement model of public - private partnership (PPP) in investment. In short term, focus on investment in developing and putting into operation huge fishing centers, creating attraction and motivation for fisheries field to develop effectively and sustainably towards industrialization – modernization.
To complete model of fishery management apparatus from the central level to local levels, at the same time, raising capacity of cadres, public servants and enhancing material facilities for the State management agencies.
To continue to build standards, regulations, procedures, technical economic norms of fisheries management and guiding implementation of laws on fisheries.
To organize to manage fishery plan, closely linking to plans of agricultural sector and other sectors, especially water resources plan, land use plan, tourism plan, plan of urban zones, plan of industrial parks... to ensure sustainable development, harmonize interests of fields and sectors of the economy.
To decentralize, implement administrative reform. Organizing to monitor, test, inspect, and handle violations in field of fisheries.
5. Mechanism and policies
5.1. Investment and credit
To continue to have policies of prioritizing investment in projects of fisheries infrastructure for development of marine economy such as fisheries cultivation, projects on islands and key fishing grounds (islands of Bach Long Vi, Ly Son, Con Dao, Phu Quoc, Truong Sa...).
To increase investment in building irrigation systems for fisheries cultivation: Infrastructure of industrial fisheries cultivation areas and concentrated seed production areas.
To increase fund for investigating, researching fishery resources; researching high-tech, rare and special fisheries variety reproductive technologies, disease-free seed production; fisheries feed production, processing products from seaweed; pharmaceutical processing, functional foods originated from fisheries; new technology of fisheries engineering, new technology of post-harvest preservation...
To promulgate incentive policies
to attract foreign investment, private sector and especially investment form of public - private partnership (PPP) in field of fisheries.
In a period from now to 2020, prioritizing to allocate capital and mobilize foreign investment, ODA, attracting economic sectors to invest in huge fishing centers across the country, creating motivation, technical material facilities to carry out fishing industrialization and modernization.
To continue to research mechanism
and policies
of preferential credit for development of many specific manufacturing fields such as preferential credit policy for fishermen, cooperatives, enterprises to invest in exploiting and processing fisheries, fishing logistics; preferential loans for building or modernizing fishing boats, post-harvest preservation; supporting fishermen to change occupation; risk insurance in fisheries production...
5.2. Policies of using fisheries cultivation land, water:
To continue to implement policies of encouraging field, pond herd to develop concentrated industrial fisheries cultivation towards commodity production at large scale.
To encourage investment in exploiting unused, uncultivated land, water surface for fisheries cultivation. Having policies of converting low-yield paddy land and reservoirs to fisheries cultivation.
To research policy of assigning and leasing sea waters to economic sectors to develop fisheries cultivation on the sea towards commodity production. Promoting decentralization of coastal sea water management to all level of local governments in accordance with law on fisheries.
5.3. Protection of environment and fisheries resources
To have policies to attract, encourage all economic sectors to participate in protection and development of fisheries resources, researching and transferring technology of fisheries cultivation.
To promulgate policies of encouraging and supporting fishermen to shift from inshore fishing to other occupation; upgrading and transforming small-sized boats; newly building big ships and new ship by new materials; transferring advanced cultivation technology, investing in machinery, equipment for exploiting and preserving fisheries products.
To have policies to support
and encourage studying and application of technology, clean, water resources saving and environmental friendly production process, waste treatment technologies in fisheries cultivation; supporting renovation and construction of waste treatment systems for concentrated fisheries farming areas, concentrated area of producing fisheries variety; continuing to implement policies of supporting application of good aquaculture practices (VietGAP).
To encourage fisheries processing enterprises to build and apply technology of waste treatment, waste water and controlling air pollution; applying environmentally friendly technologies for cleaner production in fisheries processing sector.
5.4
.
Training, development of human resources:
To prioritize to train scientific personnel of specialties of biotechnology and high-technology applications, researching sea and advanced technique, technology of fisheries cultivation.
To continue to invest and upgrade material facilities of schools, institutes, raising capacity of teachers, researchers, improving quality of textbooks, training curricula; encouraging organizations and individuals to establish research and training institutions, provide non-public fisheries technical services to attract staff of management, science and technology, focusing on researching, training human resources for fisheries field.
6. International cooperation
To strengthen and expand international cooperation in fisheries field, especially with countries in ASEAN and other countries in the East sea. To accelerate negotiation and signing of bilateral and multilateral agreement on fishery cooperation with foreign countries and international organizations in the region and the world.
To encourage enterprises, universities, scientific research institutions to cooperate, link with foreign scientific research organizations and individuals and foreign investors to invest in aquaculture development, especially in field of production of rare, disease-free fisheries variety.
Long Giang
Source: moj.gov.vn