HANOI BEER - ALCOHOL - BEVERAGE JOINT STOCK CORPORATION
Monday, January 29,2018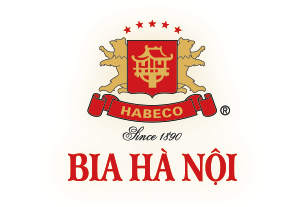 AsemconnectVietnam - HANOI BEER - ALCOHOL - BEVERAGE JOINT STOCK CORPORATION 183 Hoang Hoa Tham Street, Ba Dinh District, Hanoi Tel: (024) 3845.3843 - Fax: (024) 3722.3784 Website: www.habeco.com.vn
Hanoi Beer – Alcohol - Beverage Joint Stock Corporation (HABECO) transformed its operation model from state corporation to joint stock corporation under the Decision No.1863 / QD TTG dated 28/12/2007 and Decision No. 575 / QD TTG dated May 16, 2008 by the Prime Minister, with chartered capital of VND2,318 billion. At present, HABECO has 16 subsidiaries and 6 associates. With technology - traditional hundred years and the system of modern equipment, the skilled, qualified and enthusiastic staff, HABECO products have received the love of millions consumers in the country as well as international consumers. HANOI brand of beer that is built, crystallized from many generations, is the belief of consumers, the pride of the Vietnamese brand.

HABECO products are widely distributed to domestic market as well as foreign markets such as Taiwan, Korea, UK, Germany, America, Australia and many other countries in the world.

Vision

· Hanoi Beer – Alcohol - Beverage Joint Stock Corporation is aiming to become a strong and leading company in the beer, alcohol and beverage industry in Vietnam.

Mission

· Provide Vietnamese and regional consumers with quality beverages, food safety and hygiene.

· Contribute to the creation of the drinking culture of Vietnamese, supporting responsible drinking.

· Responsibility to the Government and society in social security.

· Research and develop strategic brand with added value to meet the increasing demand of domestic and foreign consumers.

Establishment & development process

· In 1890: The predecessor of Hanoi Brewery was the French-built Hommel Brewery.

· In 1958: Factory Restore. On August 15th, the first bottle of Vietnam brand name Truc Bach was born, marking a turning point in the brewing industry in Vietnam.

· In 1993: Hanoi Brewery was transformed into Hanoi Brewery Company, started to invest in expanding and renovating equipment, and increased its capacity to 50 million liters per year.

· In 2003: Hanoi Beer-Alcohol-Beverage Corporation was established on the basis of the reorganization of Hanoi Beer Company and a number of member units in the industry.

· 2004: Capacity of 100 million liters/year.

· 2005: Hanoi Premium beer line was born.

· 2008: the corporation changed its operation model into a joint stock company.

· 2010: Recover Truc Bach Beer on the occasion of 1000th anniversary of Thang Long - Hanoi and inauguration of Hanoi - Me Linh Brewery with the capacity of 200 million liters/year in Me Linh, Hanoi.

· 2015: Put into operation refined water production line with the capacity of 8,000 bottles/hour at 183 Hoang Hoa Tham street. The production capacity of the whole complex is up to 875 million liters of beer of all kinds, 20 million liters of liquor and 10 million liters of bottled water.

· In 2017: Established Hanoi Brewery - Hoang Hoa Tham.
Business area
· Producing and trading beer, alcohol, beverage and packaging;
· Import and export of raw materials, materials, equipment, spare parts, materials and chemicals;
· Scientific and technological services, investment consultancy, creation of investment capital sources, organization of raw material areas;
· Trading real estate.
Product quality
In order to maximize business efficiency and maintain, improve product quality, HABECO has built up and strictly adhered to the quality management system (ISO 9001: 2000); Environmental management system (ISO 14000: 2004) and Food safety management system (ISO 22000: 2005).
In addition to its strength in brewing and fermenting traditions, HABECO always has a source of barley and hops from the best raw areas in the world such as the Czech Republic, France and Australia.
Outstanding achievement
• 29th International Award for the most famous brand in Madrid - Spain;
• The International Asia Pacific Quality Award (IAPQA);
• Vietnam Gold Star Cup continuous since 2003;
• National Brand Award;
• Enterprise credibility for consumers;
• Gold brand name of Vietnamese food for Truc Bach Beer, Hanoi Beer, Hanoi Premium Beer, and Hanoi canned beer;
• Top 10 gold products of WTO integration in the 9th in 2014;
• Vietnam strong brand award.
Affiliated factories
1. Hanoi Brewery - Hoang Hoa Tham
2. Hanoi Brewery - Me Linh
HABECO'S PRODUCTS INTRODUCTION

Hanoi Beer Premiumlon 330ml



Hanoi Beer – Alcohol - Beverage Joint Stock Corporation (HABECO) has officially launched the product line branded Hanoi Beer Premiumlon 330ml with a modern face.
Habeco continued to research and launch the Hanoi BeerPremium330ml with a new, youthful, liberal and modern design.
Beyond the usual canned beer, Hanoi Beer Premium is represented a modern, youthful, creative lifestyle, always craving for new and leading trends with a mission of bringing different experiences, asserting oneself.
The secret to creating Hanoi BeerPremium by fermentation is developed by young engineers of Habeco. To make great beer cans, Habeco's young engineers chose the right time of yeast to be transformed to the point, combined with the vitality of the young yeast to leave pure aftertaste, seductive aroma like the smell of fresh green barley field.
The new look of the Hanoi Beer Premium product is meticulously polished with the dominant silver color for the cans, giving a feeling of youthfulness and generosity, promising to give consumers an ideal choice in high class beer.
The launch of Hanoi Beer Premium, "Try and Feel the Premiership Beer" (up to the end of December), will be widely deployed to brasseries, restaurants in some cities of the Northern area. Here, customers will enjoy Hanoi Beer Premium 330ml for free.
Celebrating the year-end parties and the most exciting football league in the world, the new Hanoi Beer Premium will bring freshness and passion to the young, dynamic and rewarding youngsters, always looking for perfection and discovering new experiences.
The competition in the beer market is increasingly active with the expansion of investment by domestic beer companies. Last years, Habeco has resonated with Truc Bach beer that people often called "Masterpieces Beer". This year, Hanoi Beer Premium is launched with breakthroughs in both quality and design, promising to be a unique product that brings breakthrough experiences to the younger generation - the pioneering generation and leading the trend.
TRUC BACH BEER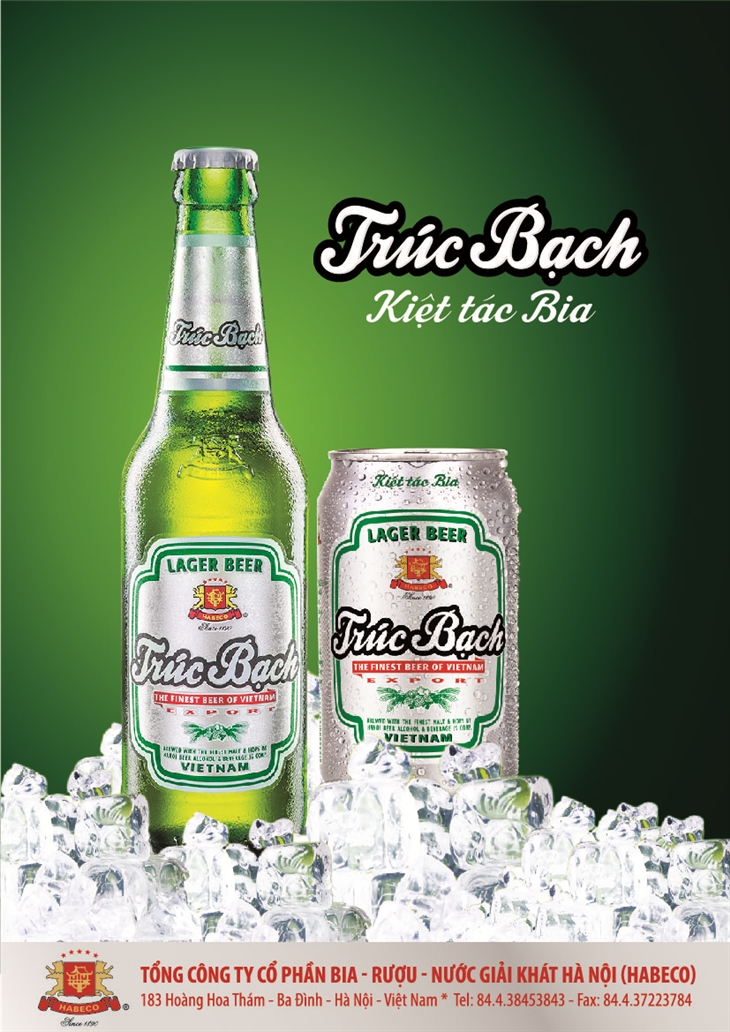 Named according to Truc Bach Lake - a place associated with the millennial land of civilization Thang Long - Hanoi, Truc Bach is the first domestic beer in Vietnam when this product was born in 1958.
High-grade beers are crystallized from the finest imported ingredients such as saaz, one of the world's four noble herbs, planted exclusively in the Zatec valley, the Czech Republic; and spring barley harvested from the famous raw materials of France and the Czech Republic.
For the drinker, Truc Bach Beer is a piece of art, yellow and transparent beer like honey. When pouring, white foam, thick, spongy and "smooth" and "smooth". Especially, when drinking, the beer is slightly bitter, the bitter gradually turned to the sweet taste of malt. This unique beer is the result of long-term natural fermentation, 2-3 times longer than regular beers.
In order to better meet the needs of consumers, by the end of 2014; besides Truc Bach bottled beer 330 ml, HABECO has added Truc Bach canned beer 330ml.
HABECO believes that as a beer masterpiece, Truc Bach is worthy of being a symbol and pride of the Vietnamese beverage industry. With a 5.3 percent of alcohol content, Truc Bach is now the head of the beer line for high grade of HABECO.
HANOI BEER PREMIUM 330ml
Introduced in 2005, Hanoi Premium beer with 4.4 percent of alcohol content is oriented in the premium beer segment. So far, this product has shown its promising potention with an average annual growth rate of 15.3 percent for the period 2011-2015.
Hanoi Premium beer line is the crystallization of traditional beer with modern production lines and automation.
Compact and elegant, Hanoi Premium is the ideal choice for parties, formal dining or simply a refreshing drink for individuals wishing to have an unforgettable experience.
In addition, the advertisement of the image and consumption of this product in foreign markets is also gradually developed. Some major import markets are now England, Australia, France and Germany.
HANOI BEER BOTTLE 450ml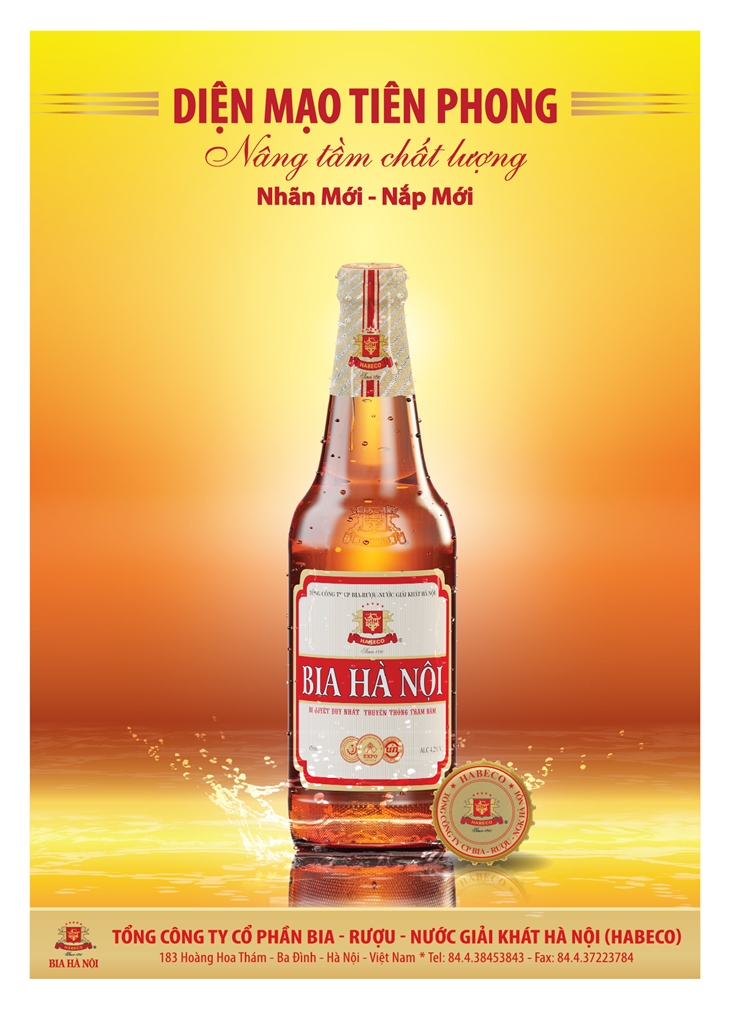 For beer lovers in the country, Hanoi bottled beer is a familiar choice in food gatherings with family or friends. Hanoi bottled beer is used not only by stable quality, but also because it is a prestigious brand name associated with Hanoi capital and widely known by international consumers.
Oriented as the core product of Hanoi beer brand in general, Hanoi bottled beer has an annual production accounted for 70% of the total output of HABECO products. Hanoi bottled beer has a strong position in the market of Northern provinces and cities, it is full of luscious yellow color with attractive, durable foam, smooth white, smooth bitterness, mellow.
Confident with the quality and brand strength of this product, HABECO now exports Hanoi bottled beer 450ml to Taiwan, South Korea and Australia.

HANOI BEER CAN 330ml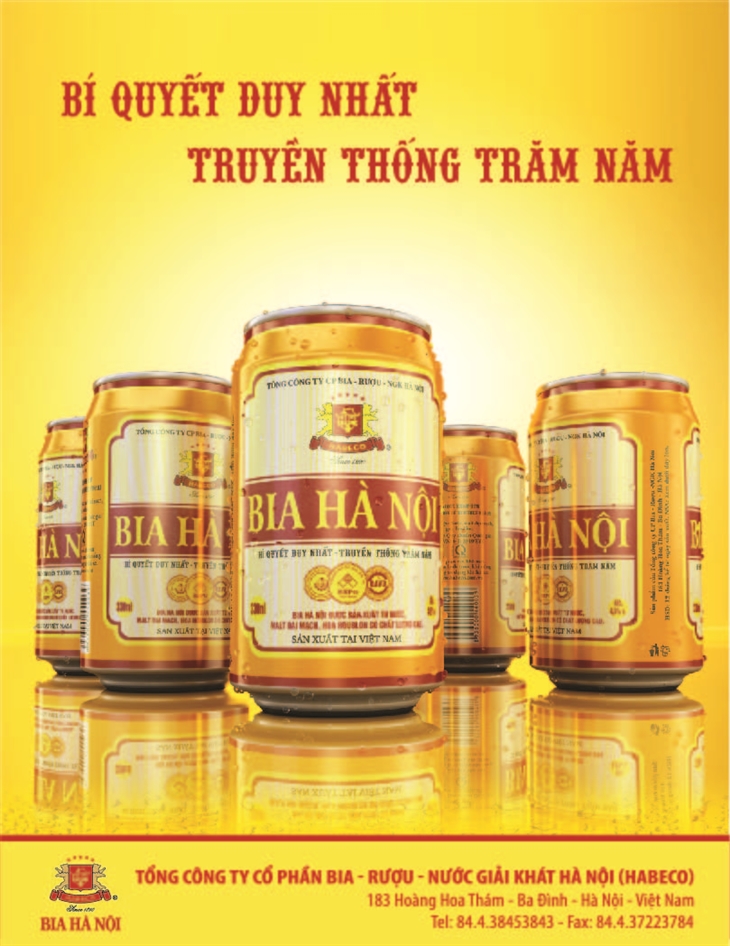 First introduced to Vietnamese beer lovers in 1992, so far, Hanoi canned beer 330ml with alcohol content of 4.6 percent is always the product believed by many consumers. The quality and convenience of Hanoi canned beer is the reason why this product is always targeted for gifts on the occasion of Tet holidays or important occasions. Hanoi canned beers are important catalysts for making the occasion more fun and exciting.
Hanoi canned beer 330ml is currently exported to many countries in the world, and received much appreciation from international customers.