CPTPP eases pathway for Vietnamese exports to Canada, Mexico
Tuesday, March 24,2020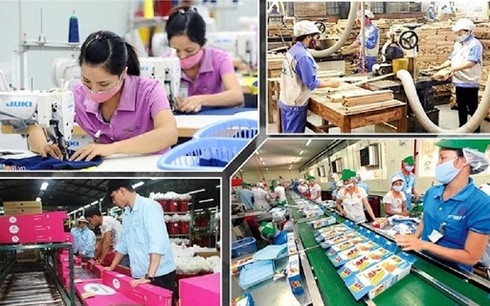 AsemconnectVietnam - Following the signing of the Comprehensive and Progressive Agreement for Trans-Pacific Partnership (CPTPP), Vietnamese firms are keen to utilise the trade pact to make inroads into Canada and Mexico, two members who had yet to sign a bilateral trade agreement with Vietnam.
Luong Hoang Thai, Director of the Multilateral Trade Policy Department of the Ministry of Industry and Trade (MoIT), says during the CPTPP implementation period Vietnamese businesses used the agreement for their own advantage in ways better than had previously been forecast.
Indeed, 2019 saw the country's exports to CPTPP members grow, despite the pact being in effect for less than a full year, Thai says, adding that exports to Canada and Mexico alone represented increases of 26% and 29%, respectively.
This positive trend was maintained in the first two months of this year as Vietnamese firms continue to take advantage of the CPTPP as a means of increasing exports.
During the reviewed period, the country successfully shipped US$578 million worth of goods to Canada, an annual increase of 20.39%.
With a market of 37 consumers and an urbanisation rate of 80%, the North American nation is one of the potential markets where Vietnamese businesses can export a greater quantity of garments and textiles, footwear, seafood, tea, peppers, cashew, coffee, and wood products.
MoIT statistics show businesses exported more than US$100 million worth of garments and textiles to Canada between January-February, 2020, a rise of 5.86% on-year.
In terms of value, phones and their spare parts topped the list of export items, raking in US$122.09 million, a sharp leap of 104.22% compared to last year's figure.
Export items posting the highest growth were steel/iron and raw plastic materials, making jumps of 153.69% and 354.06% over last year's corresponding period.
Throughout January and February, Vietnam shipped US$497.2 million worth of goods to Mexico, led by electronics products and spare parts at US$133.6 million.
The value of phones and their spare parts was estimated at US$122.6 million, with footwear at US$47.5 million and garments at US$16.3 million.
Source:
english.vov.vn/economy/cptpp-eases-pathway-for-vietnamese-exports-to-canada-mexico-411725.vov