Vietnam's exports to CPTPP countries set to surge
Tuesday, April 16,2019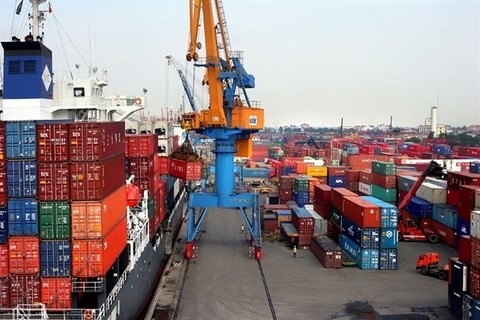 AsemconnectVietnam - Vietnam's exports to member countries of the Comprehensive and Progressive Agreement for Trans-Pacific Partnership (CPTPP) are expected to increase strongly through 2030, reaching 25 percent of the nation's total exports, according to the Ministry of Industry and Trade (MOIT).
Shipments to Japan, the country's largest export market in the bloc followed by Canada and Mexico, have reached 2.9 billion USD so far this year, up from 2.6 billion USD from the same period last year.

As many as 269 certificates of origin have been issued in the CPTPP since the pact took effect in January 2019.

These figures were unveiled by Ngo Chung Khanh, deputy director of the MoIT's Multilateral Trade Policy Department, in a recent press meeting on industrial manufacturing and trade activities.

"Up to 219 of the 269 certificates of origin were issued to Canada, demonstrating that Vietnamese exporters were utilizing the CPTPP to penetrate Canada, one of the three countries that Vietnam has not signed free trade agreement with," Khanh said, adding that 14 certificates of origin had been issued to Mexico and eight to Peru.

Vietnam has yet to sign free trade agreements (FTAs) with three of the 11 CPTPP member countries - Canada, Mexico and Peru.

"In the medium and long term, Vietnam will benefit more from the CPTPP when more countries join the agreement," Khanh said.

The CPTPP is a trading bloc that represents nearly 500 million people with a combined 13.5 percent of the world's gross domestic product (GDP).

The accord is an important milestone in Vietnam's global integration as it will promote export turnover, boost institutional reform and improve the business environment.

Total import-export turnover between Vietnam and other CPTPP member countries reached nearly 74.5 billion USD in 2018, accounting for 15.5 percent of the country's total import-export value. Of which, exports reached 36.8 billion USD and imports were 37.7 billion USD, data from Vietnam's General Department of Customs showed.

Vietnam enjoyed a trade surplus with Canada, Chile, Mexico, Australia and Peru, while suffering a trade deficit with Japan, Singapore, New Zealand, Malaysia and Brunei.

The Ministry of Planning and Investment has revealed Vietnam's exports to the CPTPP countries would grow by 4.04 percent by 2035 and reach 80 billion USD through 2030, making up 25 percent of its total exports.

With 75-95 percent of tariff lines being scrapped, export opportunities to the countries Vietnam had yet sign FTAs as well as member it was suffering a trade deficit like Japan and Australia were significant.

Khanh said extensive commitments in the trade, service and investment sectors would open more opportunities for Vietnamese businesses to compete in a more transparent and predictable business environment, expand and diversify import and export markets, especially for products and services.

In addition, new supply chains would be formed to raise the whole economy, increase labour productivity and enable businesses to participate in higher value-added production chains.

He added that the MoIT working with the World Bank and The Australian Embassy in Vietnam to build a web portal for FTAs, with the core being the CPTPP.

Source: vov.vn