Vietnam sees investment wave from Japan during CPTPP period
Monday, March 11,2019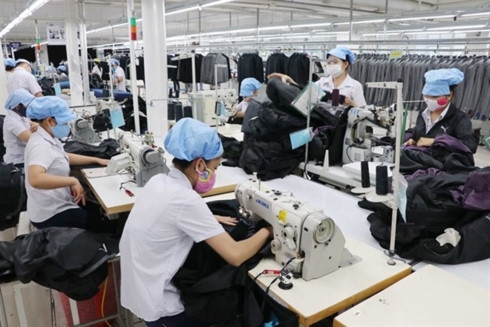 AsemconnectVietnam - Japanese investors are expected to become a leader in FDI (foreign direct investment) inflow into Vietnam once the CPTPP (Comprehensive and Progressive Agreement for Trans-Pacific Partnership) takes effect.
Earlier this year, Japanese registered $364 million worth of foreign direct investment in Vietnam, which accounted for 19 percent of total FDI capital in Vietnam at the time. With the figure, Japan is now leading the 51 countries and territories which have FDI in Vietnam.

A delegation of 22 Japanese enterprises in processing & manufacturing, headed by Yasukazu Irino, deputy chair of JETRO (Japan External Trade Organization), recently came to Vietnam to learn about investment opportunities.
According to Yasukazu, this was the first of many delegations of Japanese businesses that will come to Vietnam this year under JETRO's plan.

The trips to Vietnam are part of activities to survey the investment environment as per a proposal by JETRO's chair to the Vietnamese PM Nguyen Xuan Phuc on the sidelines of the Davos 2017 conference.

Japanese investors are gearing up with their plans to invest in Vietnam as they want to take full advantage of the opportunities brought by CPTPP.

JETRO confirmed that Japanese enterprises are receiving support from the Japanese government when investing in Vietnam. Investors receive assistance in advertisements and sales, market information and help to connect with Vietnamese enterprises.

This is part of a program on supporting Japanese enterprises, especially small and medium sized, to boost exports.

The representative said about 70 percent of Japanese enterprises have commited to expand investment, production and business, a high proportion compared with other countries.

Meanwhile, Yamada Kei from Fuji Xerox Hai Phong praised Vietnam's high GDP growth rate of 7.08 percent in 2018. He said this was an impressive figure that created a firm premise for growth in 2019, especially in the context of the global slowdown because of tensions in the US-China trade war.

While believing that Vietnam is a good destination for Japanese investors, some still feel unsatisfied about barriers they have met in Vietnam. These include under-the-table fees for customs clearance and limitations on used machinery imports.

According to Yasukazu Irino, Japanese enterprises are supported by local authorities in the preparation and initial investment periods, but find support in the implementation period unsatisfactory.

Experts believe that Japan's FDI will bring about trade opportunities. In the future, foreign investors who want to reach to the Japanese market will also pour capital into Vietnam.

Source: vov.vn