CPTTP – challenges for Vietnamese businesses
Monday, January 28,2019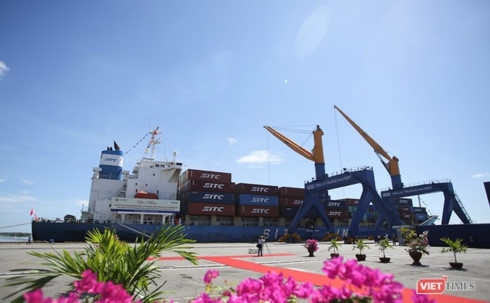 AsemconnectVietnam - Economists say opportunities and challenges brought by the Comprehensive and Progressive Agreement for Trans-Pacific Partnership depend on the capacity of Vietnamese enterprises to grasp and overcome them.
The Comprehensive and Progressive Agreement for Trans-Pacific Partnership (CPTPP) took effect in Vietnam on January 14.
The trade deal is expected to create opportunities for Vietnam's leather and footwear sector to increase exports because the deal signatories are Vietnam's potential export markets. All tax lines, especially those imposed on leather footwear and bags, will be slashed back to 0%.
Phan Thi Thanh Xuan, Deputy Chairwoman and Secretary General of the Vietnam Leather, Footwear and Handbag Association (LEFASO), said many small and medium-sized enterprises (SMEs) in the field still find it hard to access the export market and expand production due to new rules.
"The policies to support enterprises in market expansion remain weak. Although Vietnamese leather and footwear products are high quality, the industry is facing material difficulties. One of export principles to join CPTPP is that 55% of export items must be locally made. Domestic SMEs in the field are restricted by finance, human resources, and management of locally-made materials," added Xuan.
Not only leather and footwear, but many other sectors have the same problem thus requiring them to change their mindset in management, methodology, and strategy to take advantage of CPTPP opportunities.
Le Thanh Hoa of the Ministry of Agriculture and Rural Development, said Vietnam must be ready to meet strict requirements set by other CPTPP members, adding "Ensuring quality and food safety is the strict requirement for Vietnam's farm produce.
Currently the Ministry of Agriculture and Rural Development has introduced standards in cultivation and livestock production to increase the value of Vietnamese agro-aquatic products."
Vietnamese enterprises agree CPTPP will create fiercer competition both in overseas and domestic market regarding products, businesses, and national interests.
Pham Manh Con, President and CEO of ElTex Vietnam, underscored the importance of details of the deal, "When integrating internationally, the market will be open but also offer lots of challenges. Thus businesses must carefully prepare themselves for the new conditions. It's necessary to help enterprises be updated with market information to outline their strategies."
Economists said that during Vietnam's 10 years of preparations for the deal, Vietnam has revised its Investment Law, Enterprise Law, and Public Investment Law. But it's still essential to improve the legal system to make the most of opportunities
Economist Nguyen Minh Phong recommends, "When the agreement was officially implemented, Vietnam needed to develop a plan on CPTPP integration. Each ministry, sector, locality, and association will adjust their activities, solutions, and objectives. Vietnam must review its laws including the labor code and the law on enterprises to make appropriate adjustments."
Economists also said that in order to make the most of CPTPP advantages, enterprises need to change their mindset in management and build professional strategies, improve intellectual property protection and institutional capacity to protect Vietnam's intellectual property rights during the integration process in the CPTPP.

Source: vov.vn