Garment and textile sector to face huge challenge
Monday, January 21,2019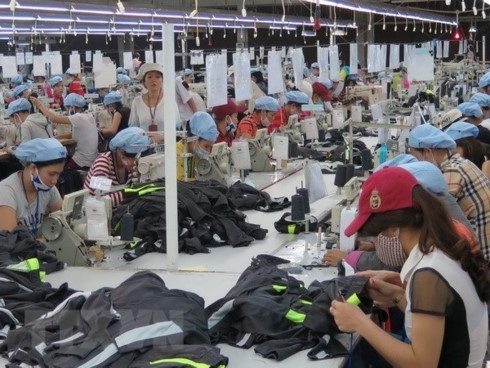 AsemconnectVietnam - The garment and textile sector was forecast to suffer the most from goods origin regulations under the Comprehensive and Progressive Agreement for Trans-Pacific Partnership (CPTPP), said Bui Kim Thuy, the country representative for Vietnam at the US-ASEAN Business Council.
The CPTPP, which took effect in Vietnam earlier this week, is expected to bring huge opportunities and also challenges to Vietnam. However, materials for the garment and textile sector may still prove a headache.

"Everyone said with the CPTPP, the textile and garment industry would benefit the most, but if there is no appropriate support, opportunities could turn into challenges," said Truong Van Cam, Vice Chairman of the Vietnam Textile and Apparel Association.

The country's garment and textile sector claimed second position in the world in terms of export turnover with 36.1 billion USD in 2018. However, Vietnam had to import around 80 percent of its materials for production. The heavy demand on imported material had become a serious problem for the industry, Cam said.

Currently, Vietnam has to import up to 99 percent of cotton, 70 percent of fibre and 80 percent of fabric from foreign countries. The biggest shortcoming, according to Cam, is that only 10 percent of fabric is imported from Japan and countries that are part of the CPTPP.

The biggest bottleneck is that Vietnam has been unable to produce fabrics for export.

Nguyen Son, Vice Chairman of the Vietnam Cotton and Spinning Association, said in order to build supply chains for the textile and garment industries, the Republic of Korea and China had developed effective industrial park models.

Vietnam is in the top three biggest exporters of garments and textiles in the world following China and India. The country has an abundant labour force and golden population period. The sector has attracted 17.5 billion USD in foreign direct investment so far.

Cam said to take advantage of the opportunities from the CPTPP, Vietnamese firms should gain a deeper understanding of the sector, their advantages and markets in the CPTPP.

In order to solve the bottleneck, strong enterprises must work together with local authorities. The Government needs to develop policies for the next 10 to 15 years to take advantage of this agreement.

Source: vov.vn