Local firms prepare for CPTPP's strict regulations
Tuesday, December 18,2018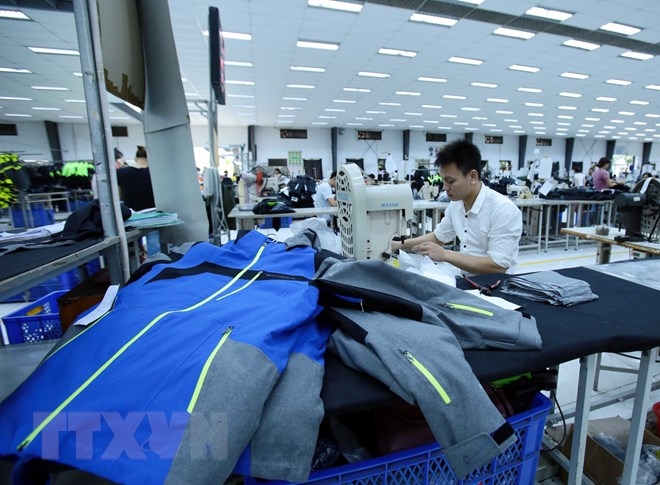 AsemconnectVietnam - The Comprehensive Progressive Trans Pacific Partnership (CPTPP) promises great benefits for Vietnamese firms, but many regulations on technical barriers and social responsibility will have to be met in order to take full advantage of the trade deal, experts said at a conference in HCM City on December 15.
Vietnam's participation in the CPTPP demonstrates the spirit of cooperation and integration, especially in light of the rising trend of protectionism around the world, Dr. Le Dang Doanh, a member of the United Nations' Committee for Development Policy, said.

The CPTPP includes 11 economies that are highly supportive of Vietnam's economy and account for 13.4% of global GDP.

The trade agreement promises strong tax reductions, opens up export trade routes for Vietnamese firms, and reduces Vietnam's dependence on any particular market. Despite this, competition within domestic markets will also arise, according to Doanh.

Under the terms of the agreement, prevention of corruption will be important, while less discrimination and exploitation in the work environment will be required.

Doanh noted that Vietnamese firms would also have to pay more attention to certain factors.

To be eligible for tax exemption, for example, Vietnamese goods must follow rules of origin whereby a certain ratio of goods' materials or processing must originate from CPTPP countries.

Firms have been urged to carefully study the rules to ensure that their goods will be eligible.

Vietnamese firms will also have to satisfy technical barriers to trade such as quality specification, consumer safety standards, labour and social responsibility regulations and environmental protection standards.

Many agricultural goods and seafood firms struggle with technical barriers like food safety violations, so they need to work on brand building and improving production processes to adhere to the regulations.

In addition, firms will need to adhere to worker rights' regulations such as no child labour and no discrimination, intellectual property rights, consumer rights protection and fair competition regulations.

Clarity and fairness in solving disputes are also required.

Many small- and medium-sized firms have limited understanding of free trade agreements and exporting regulations, according to the Association of Small- and Medium-Sized Enterprises in the South.

The association said it would work on organising more trade facilitation events, help firms acquire funding, and offer more consultancy and training programmes.

Thai Nhu Hiep, Chairman of Vinh Hiep Co. Ltd, which specialises in coffee and pepper, said that administrative procedures regarding international certifications for exports were problematic for many firms.

To take advantage of trade opportunities, businesses should network, study the CPTPP regulations carefully, and make sure they can qualify for tax exemptions.

The conference was held by the Association of Small- and Medium-Sized Enterprises in the South.

Source: vov.vn