Vietnam Television Station
Monday, May 18,2020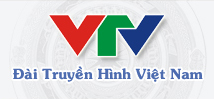 AsemconnectVietnam - AsemconnectVietnam - Vietnam Television Station (VTV) is a government-affiliated agency and also a national broadcasting station which shall disseminate information and make public lines and policies of the Party and the State, conducting single management of television technique all over the country.
In addition to general powers and tasks stipulated in the Article 6, Charter III of the Press Law, Vietnam Television Station is entrusted with specific powers and tasks as follows:
- Draw up projects, five-year plans for development of national television system for the Ministry of Planning and Investment to submit to the Government for approval and carry out those projects and plans.
- Build up annual plans for national television system and send them to the Ministry of Planning and Investment for submission to the Government for review, and approval.
- Directly manage the budget spending for the national television system in accordance with the ratified plans and give guidance to local television stations on the use of funds allocated to local television stations in line with projected targets and approved plans.
- Give guidance on the content and conduct assignment and coordination between local television stations on plans for production of central and local television programs.
- Direct local television stations on professional skills and television techniques.
- Directly control technical system specifically used for transmitting signals and television coverage nationwide.
- Train staff, correspondents, editors, translators and technical workers in television professional skills.
- Conduct scientific research and application of scientific advances and television technology.
- Set up plans for television international cooperation for submission to the Government for review and organize the implementation of such plans.
- Conduct management of staff, finance and property of Vietnam Television Station in accordance with the existing regulations.
Leaders of the Vietnam Television Station
General Director: Tran Binh Minh
Deputy General Director: Nguyen Thanh Luong
Deputy General Director: Lam Kiet Tuong
Deputy General Director: Tran Dung Trinh
Deputy General Director: Pham Viet Tien
Deputy General Director: Nguyen Thi Thu Hien
Add: No. 43 Nguyen Chi Thanh street, Ba Dinh district, Ha Noi
Tel:04 38355931 - 04 37715401
Fax: 04 38350882
Website: www.vtv.org.vn
Source: www.vtv.org.vn