Vietnam sped up exports of crude oil to Japan in January
Saturday, February 29,2020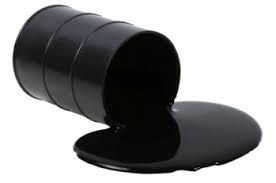 AsemconnectVietnam - After more than 40 years of establishing trade relations, Japan is now Vietnam's leading economic and trade partner. The two-way trade between the two countries is expected to reach 60 billion USD in 2020.
The import - export turnover of goods between Vietnam and Japan in the past 10 years has always achieved an average growth of 13.9% per year. According to the statistics figure of the General Department of Vietnam Customs, the total export turnover of goods to Japan in the first month of 2020 reached 1.54 billion USD, down by 16.83 per cent compared to December of 2019 and down by 18.53 per cent over the same period last year.

Japan imports a lot of aquatic products, consumer industrial products such as textiles, footwear, processed food, crude oil, etc. while Vietnam is a country with a competitive advantage in these products. Vietnam exports to Japan four commodity groups with export turnover reached hundreds of millions of USD, of which crude oil was the commodity with a very strong growth rate of 587.17 per cent over the same period last year, reaching 144.15 million USD, accounting for 9.31 per cent of the market share. Textiles and garments accounted for 18.47 per cent of the proportion, reaching 286.08 million USD, down by 28.15 per cent; means of transport and spare parts accounted for 11.5 per cent of the proportion, reaching 178.1 million USD, down by 30.4 per cent; machinery, equipment, tools and other spare parts accounted for 9.07 per cent of the total market share with 140.52 million USD, down by 20.79 per cent over the same period last year.

In order to increase exports to the potential Japanese market, especially after the Vietnam-Japan FTA officially came into effect, Mr. Le An Hai, Deputy Director of the Asia-Pacific Market Department recommended businesses to invest appropriately to improve business capacity, monitor export quality standards.
Along with that, it is necessary to actively carry out trade promotion to better exploit opportunities from the Japanese market and make full use of the advantages of the Agreements.

Meanwhile, some trade experts said that enterprises must equip themselves with the capacity to operate effectively in the business environment of the market economy. Therefore, businesses need to start right now by developing and implementing effective business strategies based on the analysis and appreciation of strengths, weaknesses, opportunities and challenges of the current business and the destination to be reached.
For exporters, the implementation of an export marketing strategy to Japan is the first thing to consider. According to experts, this is a prerequisite for a sustainable export to Japan market, which is also contributing to promoting the strong trade relations between the two countries in the coming time.

Vietnam's exports of goods to Japan in January of 2020 -source: VITIC – according to the figures of the General Department of Customs - Unit: USD
| | | | | | |
| --- | --- | --- | --- | --- | --- |
| Item | January of 2020 | Vs. December of 2019 (%) | January of 2020 | Vs. January of 2019 (%) | Percentage (%) |
| Total | 1,548,763,246 | -16.83 | 1,548,763,246 | -18.53 | 100 |
| Textiles and garments | 286,083,276 | -21.61 | 286,083,276 | -28.15 | 18.47 |
| Means of transport and spare parts | 178,104,513 | -15.91 | 178,104,513 | -30.4 | 11.5 |
| Crude oil | 144,155,348 | 17.12 | 144,155,348 | 587.17 | 9.31 |
| Machines, equipment and spare parts | 140,520,257 | -23.32 | 140,520,257 | -20.79 | 9.07 |
| Footwear of all kinds | 92,381,646 | -0.6 | 92,381,646 | -26.7 | 5.96 |
| Wood and furniture | 89,793,261 | -29.07 | 89,793,261 | -22.28 | 5.8 |
| Seafood | 88,717,151 | -18.93 | 88,717,151 | -28.16 | 5.73 |
| Computers, electronics and components | 80,089,742 | -15.91 | 80,089,742 | -8.21 | 5.17 |
| Plastic products | 48,495,997 | -12.65 | 48,495,997 | -29.83 | 3.13 |
| Handbags, wallets, suitcases, hats and umbrellas | 39,758,924 | -21.8 | 39,758,924 | -24.7 | 2.57 |
| Iron and steel products | 33,678,750 | -13.73 | 33,678,750 | -23.8 | 2.17 |
| Phones and accessories | 28,422,163 | -44.68 | 28,422,163 | 28.38 | 1.84 |
| Chemicals | 26,269,956 | 8.01 | 26,269,956 | -30.46 | 1.7 |
| Toys, sports equipment and spare parts | 21,062,193 | -44.44 | 21,062,193 | -13.64 | 1.36 |
| Electric wires and cables | 21,042,126 | -20.69 | 21,042,126 | -25.49 | 1.36 |
| Other ordinary metals and products | 16,833,961 | -20.17 | 16,833,961 | -28.85 | 1.09 |
| Coffee | 14,953,585 | -36.3 | 14,953,585 | -31.99 | 0.97 |
| Chemical products | 11,221,423 | -11.02 | 11,221,423 | -37.08 | 0.72 |
| Textile, garment, leather and footwear materials | 9,880,224 | -2.62 | 9,880,224 | -22.81 | 0.64 |
| Rubber products | 9,419,398 | -9.83 | 9,419,398 | -31.18 | 0.61 |
| Fruit and vegetables | 9,351,600 | -5.92 | 9,351,600 | -8.42 | 0.6 |
| Fibers of all kinds | 7,216,310 | -9.14 | 7,216,310 | 1.49 | 0.47 |
| Cameras, camcorders and components | 6,865,540 | 9.58 | 6,865,540 | -29.85 | 0.44 |
| Ceramic and porcelain products | 6,216,399 | 10.18 | 6,216,399 | -15.52 | 0.4 |
| Paper and products | 6,072,385 | -13.2 | 6,072,385 | -16.5 | 0.39 |
| Plastics | 5,545,593 | 0.83 | 5,545,593 | 3.09 | 0.36 |
| Iron and steel of all kinds | 4,564,465 | -39.69 | 4,564,465 | -68.67 | 0.29 |
| Precious stones, metals and products | 4,556,436 | -8.86 | 4,556,436 | -16.38 | 0.29 |
| Bamboo, rattan, sedge and carpet products | 3,667,586 | -14 | 3,667,586 | -37.6 | 0.24 |
| Glass and products | 3,592,561 | -39.95 | 3,592,561 | -71.14 | 0.23 |
| Confectionery and grain products | 3,410,068 | -20.49 | 3,410,068 | -27.03 | 0.22 |
| Cashew nuts | 2,569,721 | 7.31 | 2,569,721 | 15.74 | 0.17 |
| Technical fabrics | 2,406,750 | 0 | 2,406,750 | -20.57 | 0.16 |
| Animal feed and materials | 2,005,086 | -21.52 | 2,005,086 | -71.92 | 0.13 |
| Rubber | 1,215,752 | -51.94 | 1,215,752 | -21.55 | 0.08 |
| Pepper | 329,682 | -47.67 | 329,682 | -56.29 | 0.02 |
| Fertilizer of all kinds | 48,500 | -99.93 | 48,500 | -97.26 | 0 |
| Others | 98,244,919 | -6.6 | 98,244,919 | | 6.34 |
CK
Source: VITIC