FDI in big cities of Vietnam in first 10 months of 2019
Tuesday, November 19,2019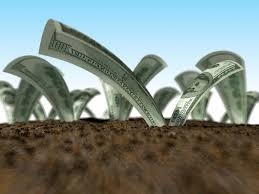 AsemconnectVietnam - In the first ten months of this year, Hanoi city attracted 6.85 billion USD of foreign direct investment.
Meanwhile, the figure for Ho Chi Minh city was 4.96 billion USD and

Hanoi remains top FDI destination in 10 months
Hanoi continued to top the list of foreign direct investment destinations in Vietnam in the first 10 months of this year, raking in about 6.85 billion USD, most of which came in form of capital contributions and share purchase.
The figure left Ho Chi Minh City, who ranked second with 4.96 billion USD, far behind.
Of the FDI flow into Hanoi, 945 million USD was poured into new projects, while 578 million USD was added to existing ones and about 5.33 billion USD was injected by foreign investors via capital contributions and share purchase.
Noteworthy projects in the period included the smart city project in Dong Anh district which costs more than 4.2 billion USD, invested by a joint venture between BRG Group and Sumitomo Corporation of Japan. Hong Kong's BeerCo Limited spent 3.85 billion USD on acquiring a stake in Vietnam Beverage Co., Ltd, a local unit of Thai Beverage Public Co., Ltd. Meanwhile, Japan's Meiko Electronics added 200 million USD to its facility.
According to the municipal Department of Investment and Planning, the FDI capital flew the most into property development, processing and manufacturing industry, trade and services, and telecommunications and information.
In October, the capital city licenced 91 new FDI projects, worth 468 million USD, including 72 wholly foreign invested and 19 associate and joint venture ones.
The month also saw ground broken at the smart city project in Dong Anh district, the biggest FDI project in Vietnam so far.
The 272-hectare project stretches across over 11km along both sides of the Nhat Tan – Noi Bai Road.
It will be built in five phases, which are all scheduled to be operational by 2028, and will apply digital technologies including smart energy management, transportation systems, security management, classroom systems, economics and smart life.

The highlight will be the 108-storey financial tower, with the investors saying it will become a financial hub for not only Vietnam, but also Southeast Asia.
The Department of Investment and Planning said the FDI injection has been on a rise in Hanoi and was forecast to exceed 8 billion USD this year.
The department's director Nguyen Manh Quyen noted Hanoi prioritised high-quality projects that produce value-added products and are competitive in pursuit of sustainable development. Prioritised sectors include IT services, biotechnology, education, tourism, healthcare and logistics, he said.
Last year, Hanoi attracted 7.5 billion USD worth of FDI, the highest among the country's 63 provinces and cities, and more than twice as much as the 2017 figure.
Eighty percent of the city's projects were wholly owned by foreign investors. The remaining were associate and joint venture businesses.
Japan was Hanoi's largest investor with total capital of 10.2 billion USD. The followers included Singapore (6 billion USD) and the Republic of Korea (5.5 billion USD)

HCM City's FDI attraction increased by 3.4 percent in ten months
Ho Chi Minh City attracted 6.17 billion USD in foreign direct investment (FDI) during January-October, a year-on-year increase of 3.4 percent, the municipal Department of Planning and Investment has said.
Of the total FDI, 1.07 billion USD came from 1,046 newly registered projects, up 46.5 percent in value and 23.2 percent in the number of projects as compared to the same time last year.
In the period, 4,694 foreign investors bought shares and acquired stakes of domestic enterprises with total registered capital of 4.3 billion USD, up 44.9 percent in the number of investors and down 14.3 percent in the number of capital from the same time in 2018.
The real estate market was the most attractive sector for FDI capital as 455 million USD was poured in 41 projects, followed by science and technology activities with 247 projects worth 241 million USD, and trade with 456 projects valued at 175.6 million USD.

According to the department, Singapore was the leading foreign investor among 64 countries and territories investing in the southern hub, with 324 million USD registered in 139 projects. British Virgin Islands came second with 13 projects worth 179.4 million USD, followed by the Republic of Korea with 214 projects worth 171.9 million USD.
Also in the ten-month period, the department granted business licences to 36,266 new domestic enterprises, who registered 543.48 trillion VND (23.37 billion USD) in investment.
Director of the Planning and Investment Department Le Thi Huynh Mai said the city effectively organised 12 trade and investment promotion programmes both inside and outside the country, business matching events to lure more investment in the city while helping local firms to introduce their products and develop export markets.
Besides, the city also had working sessions with 16 domestic and foreign delegations who came to study local business environment, she added.

FDI inflow to Dong Nai province breaks target
The southern province of Dong Nai secured 1.46 billion USD for 190 FDI projects during January-October, surpassing its annual target by 46 percent.
According to the provincial Department of Planning and Investment, local authorities had licensed 93 new projects with total registered capital of 800 million USD, while allowing capital adjustments worth nearly 670 million USD for 97 existing projects.
Most of the projects are involved in the supporting industry and use advanced technology that is environmentally friendly with skilled workers, it said.

Notable projects include the 33 million USD Watakyu Vietnam Company Limited from a Japanese investor at the Amata industrial park in Bien Hoa city, the 40 million USD SEA project from a Korean investor at the Nhon Trach 6 industrial park in Nhon Trach district, and the 72 million USD Otsuka Techno Vietnam Company Limited from a Japanese investor at the Nhon Trach industrial park, also in Nhon Trach district.
The department said the province is now home to 1,447 valid FDI projects worth 29.8 billion USD.
Businesses from 45 countries and territories have invested in the province, with the Republic of Korea, Taiwan (China) and Japan leading the way.

RoK retains position as Vietnam's leading source of FDI
Among the 74 countries and territories investing in Vietnam, the Republic of Korea is the biggest foreign investor with a total investment of US$2,752.9 million during the first ten months of the year, accounting for 21.5 per cent of all newly-registered capital, according to the General Statistics Office.
Following the RoK, China is the second largest foreign investor in Vietnam with US$2,115.6 million, trailed by Singapore (US$1,839.8 million), the Hong Kong Special Administrative Region of China (US$1,639.1 million), and Japan (US$1,630.8 million).
From early this year to October 20, the country draw 3,094 newly-licensed projects capitalized at more than US$12,833 million, up 25.9 per cent in terms of the number of projects, and down 14.6 per cent in the registered capital against the same period last year.

Throughout the reviewed period, the newly-registered and additionally foreign capital suffered a drop of 15.2 per cent to US$18,302.4 million on-year while US$16.2 billion in foreign direct investment (FDI) was disbursed for the 10-month period, up 7.4 per cent.
Vietnamese businesses poured nearly US$311.9 million abroad in 128 newly-licensed projects during the reviewed period, bringing the country's overseas investments, including newly- registered and additional capital, to US$411.9 million.
Most overseas investment focused on the wholesale, retail, automobile, and agro-forestry-aquatic sectors.
Among the 30 countries and territories that receive investment from the nation, Australia was the largest recipient with US$140.6 million, followed by the United States (US$61.5 million) and Spain (US$59.8 million).
CK
Source: VITIC/Vietnamplus/VOV.VN