Pepper prices in decline as exports face difficulties
Tuesday, September 10,2019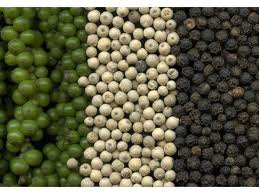 AsemconnectVietnam - Vietnam's pepper exports will continue to face challenges ahead as supply exceeds demand in the global market, according to the Import-Export Department under the Ministry of Industry and Trade.
The Import-Export Department noted that in August, the price of black pepper fell in comparison to the previous month. For the current month, pepper exports are expected to reach 24,000 tons, worth a total of US$60 million, a rise of 1.9 per cent in volume and up 0.04 per cent in value compared to July.
During the first eight months of the year, Vietnam exported 224,000 tons of pepper, raking in US$571 million in revenue, an increase of 27.9 per cent in volume, but down 2.1 per cent in value in comparison with the same period last year.
The Import-Export Department predicts that pepper exports will continue to encounter difficulties in the near future due to supply outstripping demand and tough competition occurring throughout the world market.
According to the International Pepper Association, the world's demand for pepper is approximately 510,000 tons per year, an average annual increase of between 2-3 per cent, while output has soared by 8-10 per cent.
The global pepper output hit 557,000 tons last year and is expected to rise to 602,000 tons this year.
With growing consumer demand, the worldwide output of pepper is likely to increase to 1 million tons by 2050. Despite this, pepper prices are unlikely to recover with supply remaining higher than demand worldwide.
Source: VOV.VN