Robust economy underpins stable outlook for banks: Moody's
Thursday, August 22,2019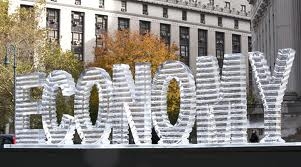 AsemconnectVietnam - Moody's Investors Service said in a new report released on Monday that its stable outlook for Viet Nam's banking system reflects the country's robust economic performance, which will support asset quality and profitability.
"We expect Viet Nam's real GDP growth to moderate to 6.7 per cent in 2019 and 6.5 per cent in 2020 from 7.1 per cent in 2018, but even at these projected rates the country will still remain the fastest-growing economy in Southeast Asia," says Rebaca Tan, a Moody's Assistant Vice President and Analyst.
According to Moodys, while export growth so far has been robust, a possible significant slowdown in global trade or an economic slowdown in the country's major trading partners will pose risks to Viet Nam's export-led economy. However, any slowdown in exports will be offset by strong investment and domestic consumption, which will be underpinned by favourable demographic factors, including a large working-age population, increasing urbanisation and income growth.

"Viet Nam's banks have been cleaning up their balance sheets, supporting asset quality, and we expect the system-wide problem loan ratio to decline to 4.8 per cent at the end of 2020 from 5.1 per cent at the end of 2018," Tan said.
Moodys report showed that the problem loan ratio has steadily declined from a peak of 9.8 per cent at the end of 2015, as a result of problem asset recoveries and write-offs, as well as credit growth. The ratio will decline more gradually in 2019 than it did during 2017-18 because credit growth will be steady, around 14 per cent set by the central bank.

Capital ratios should remain broadly stable over the next 12-18 months, supported by growth in retained earnings, although a number of banks will need to raise capital to meet stricter Basel II capital requirements while sustaining asset growth.
Profitability will improve as the banks increase their lending to the higher yielding retail and small- and medium-sized enterprise (SME) segments, while credit costs will remain stable as banks continue to make provisions against legacy problem assets.
The government will continue to provide support when needed, mainly in the form of liquidity assistance and regulatory forbearance, as it has done in the past.
Source: VNS