Falling tra fish price poses threat to aquatic export target
Friday, August 16,2019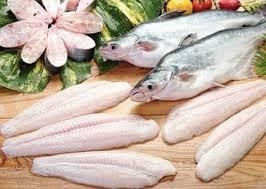 AsemconnectVietnam - The price of raw material of Tra fish (pangasius) has been consistently dropping in the past time, hampering the annual target of earning US$10 billion from aquatic exports.
The material price saw a downward side in the Mekong Delta region during recent weeks. Can Tho city has seen the price drop sharply to VND21,500 (US$0.92) per kg, VND2,000-3,000 lower than production costs.
The price drop has been triggered as a result of the negative impacts caused by the United States' anti-dumping duties. Meanwhile, the tra fish consumption in China, the largest importer of the Vietnamese staple, has been sluggish due to the neighbouring country's tight import policy and expanding aquaculture area.

According to the Vietnam Association of Seafood Exporters and Producers, the value of overseas tra fish shipments plunged annually by 6 - 17.6 per cent between March and June. Tra fish exports reached US$961.6 million during the first half of this year, down 4.1 per cent on year.
China and Hong Kong (China) topped the list of importers of Vietnamese tra fish products as they accounted for 24.9 per cent of the nation's total tra fish exports, followed by the EU with a proportion of 15 per cent, and the US with 14.2 per cent.

A number of hurdles exists for realizing the full-year target of gaining US$2.3 billion from tra fish exports, if no drastic measures are taken during the remainder of 2019.
The Ministry of Agriculture and Rural Development (MARD) has required localities to enhance their control of tra fish farming area and seek ways of improving the overall quality of tra fish. Provinces have been asked to build effective tra fish supply chains in order to trace the origin of products as required by importers.
However, US-China trade tensions have witnessed escalating developments, potentially leading to a currency war that could be initiated by the deep depreciation of yuan. This could pose a big threat to tra fish exports to China.

The MARD Directorate of Fisheries has urged provinces to help tra fish firms ease difficulties in implementing new regulations set by China and promptly update market developments in order to make proper adjustments to their business plan.
Linkages between producers and distributors in localities should be intensified as a means of facilitating the clarification of origin of exports.
Source: VOV