Forestry export eyes US$ 11 billion export turnover in 2019
Tuesday, July 16,2019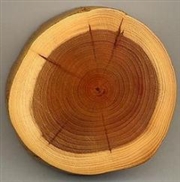 AsemconnectVietnam - Overseas shipment of forestry products was estimated at US$ 5.23 billion in the first half of 2019, representing a year-on-year growth of 20%, said the General Department of Forestry.
Deputy Director of the Department of Forest Pham Van Diem was quoted as saying that in Q1, total forestry production expanded 4.32% in Q1 and 4.53% in Q2.
In the first half of 2019, 108,456 hectares of forest were planted, meeting 51% of plan, equivalent to 102% of the same period last year.
Noticeably, forestry export turnover hit about US$ 5.23 billion, up 20% against the same period last year.
Key Vietnamese furniture importers included the U.S., Japan, the EU, China, and the Republic of Korea which have high requirements on quality, product modal, and sources of origin.
On the other hand, furniture import turnover valued US$ 1.25 billion, up 16% against the same period last year. Hence, the sector ran a trade surplus of nearly US$ 4 billion.
Deputy Director Dien said that to achieve the exports target of US$11 billion in 2019, the sector will increase coordination with other ministries and sectors to prevent trade frauds by some exporting companies and strictly control the import of timber from high-risk countries.
In addition, the sector will boost cooperation with localities to multiply the successful connections between wood processing companies and afforestation households, thus ensuring the legality of domestic timber supply.
Source: Reuters.com