Investment attraction in Vietnam and prospects
Friday, July 12,2019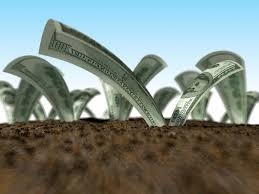 AsemconnectVietnam - Vietnam is expected to be a magnet to foreign investors
Vietnam has become more attractive to foreign investors than ever before as various freshly-inked new-generation free trade deals, including the EU-Vietnam Free Trade Agreement (EVFTA) and the EU-Vietnam Investment Protection Agreement (EVIPA), are expected to facilitate trade and benefit foreign enterprises.
Commitments included in the EVIPA will contribute to building a transparent legal and investment environment, helping Vietnam attract more investors from the EU and other countries.
Besides, the negotiations and implementation of the agreements conveyed a positive message on Vietnam's determination in furthering its integration into the world economy.

European Commissioner for Trade Cecilia Malmstrom and Romanian Minister for Business Environment, Commerce, and Entrepreneurship Stefan Radu Oprea shared the view that the high level of commitments in the EVIPA will build up EU investors' confidence in the Vietnamese market.
Oprea believed the signing of the two deals would kick off an effective cooperation in trade and investment between the two sides.
Deputy Minister of Planning and Investment Vu Dai Thang said that with the two agreements, EU corporations will have a chance to penetrate into the ASEAN market and those of the members of the Comprehensive and Progressive Agreement for Trans-Pacific Partnership (CPTPP).

"The two deals help promote investment not only from the EU but also from other foreign markets", Thang stressed.
In fact, besides EU businesses, many Japanese enterprises have expressed their intention in investing in Vietnam, and are interested in trade opportunities resulted from the free trade pacts that Vietnam has engaged in. A case in point is Toray Industries which wants to get involved in Vietnam's weaving sector with a modern and complete industrial complex. As for Sumitomo group, besides smart city development, they want to jump into Vietnamese fintech segment.
Speaking at the investment promotion conference in Tokyo on July 1, PM Nguyen Xuan Phuc stressed that with the pacts, Vietnam will be a "centre of the global trade flows".

Vietnam always sees Japanese businesses as the country's leading strategic partners, he said, hoping to receive more investments from the East Asian country in the coming time.
Right at the conference, PM Phuc witnessed the presentation of 32 investment certificates and Memoranda of Understanding (MoU) with a combined value of up to 8 billion USD between Vietnamese and Japanese firms.
According to Japan External Trade Organisation (JETRO)'s survey, more than 70 percent Japanese businesses have expressed their desire to expand business in Vietnam to take advantage of the trade pacts.

Industrial, economic zones attract 8.7 billion USD in FDI in H1
Vietnam's industrial and economic zones attracted 340 foreign-invested projects with a total newly-registered capital of 8.7 billion USD in the first six months of 2019, according to the Ministry of Planning and Investment's Economic Zone Management Department.
In the period, the zones drew 334 domestic investment projects totaling 83 trillion VND (3.56 billion USD).
At present, Vietnam has a total of 326 industrial zones covering a total area of 95,500ha. Of the total, 251 have been put into operation, and the remaining are on the phases of compensation, ground clearance and construction.

There are also 17 coastal economic zones with a total ground and water surface area of 845,000ha.
As of late June, there were 3.6 million labourers working in industrial and economic zones, around 60 percent of whom are female.
Of the 251 operating industrial zones, 221 built concentrated waste water treatment facilities.

ODA disbursement alarmingly slow in H1
The disbursement of public investment capital, foreign loans, and official development assistance remained extremely stagnant, while a large number of difficulties persisted for many industries seeking to boost their operations.
This claim was made at a teleconference between the Government and 63 provinces and cities nationwide held under the chair of Prime Minister Nguyen Xuan Phuc on July 4.

The event was aimed at reviewing overall socio-economic outcomes during the first half of 2019 and formulating fresh measures to accelerate overall national growth during the remaining months of the year.
PM Phuc stressed that the disbursement of public investment capital and official development assistance (ODA) remained alarmingly slow in the reviewed period, reaching only 15 per cent of the projected figure.

A string of key projects in the fields of transport, infrastructure, and energy lagged behind schedule. This has considerably hampered national energy security and made electricity shortages imminent. Meanwhile, the country has been working on diesel-fueled power generation and the import of power from neighbouring countries.
The EU - Vietnam Free Trade Agreement (EVFTA) which was inked by both sides in late June, was also discussed at the conference, specifically how to implement the pact in an effective manner and create domestic products that meet the trading bloc's quality standards.
Vietnam's GDP growth during the first six months of 2019 reached 6.76 per cent, lower than the ratio seen in the same period last year but higher than in corresponding periods between 2011 and 2017.

However, the Ministry of Planning and Investment still described the GDP growth rate of 6.76 per cent as a positive signal amid 70 per cent of worldwide economies facing slowdowns during the reviewed period.
In fact, the Vietnamese economy faced a number of complicated developments in global trade, including US-China trade tensions, the Government leader said, therefore requiring authorities at all levels to make a proper response as a way of jointly deepening the country's international integration.

Given difficulties facing a number of industries, particularly small and medium-sized enterprises, in expanding their operations, PM Phuc urged the need to streamline unnecessary conditional business lines, especially those related to sectoral inspection.
He stressed that the implementation of tasks during the second half of 2019 remains an extremely challenging issue, therefore calling upon heads of ministries, agencies, and localities to come up with solutions in order to ease the difficulties and realize the full-year targets as well.

ODA for agricultural development nears 2 billion USD in 20 years
Vietnam has carried out 23 agricultural projects using official development assistance (ODA) worth over 1.96 billion USD, said an official.
The figures were released by Le Van Hien, head of the Ministry of Agriculture and Rural Development's Agricultural Project Management Board (APMB), at a conference held in Hanoi on July 3 to review the two decades of running such projects.
Hien said 17 out of the 23 projects were completed, with the rest being underway, benefiting millions of people across 63 provinces and cities nationwide.
As heard at the conference, these projects cover the areas of crop cultivation, animal husbandry, aquatic farming, rural infrastructure development and natural disaster prevention, among others.

As a result, nearly 5,000km of rural roads, over 700km of canals and ditches, and close to 100km of sea and river dykes, 600 rural markets, and 21 fishery ports have been upgraded.
Vu Duc Con, Vice Director of the Dak Lak Department of Agriculture and Rural Development, said a project on farming diversification for 1999 – 2006 had provided capital and technical support for small-scale rubber cultivation to 3,000 local families, particularly those from ethnic minorities.

Cao Van Hoa, Vice Director of the Tien Giang Department of Agriculture and Rural Development, said the Mekong Delta province has received assistance from 8 ODA projects to improve animal health services at commune level and animal husbandry following bio-safety standards.
Hien pointed to the shortage of preferential loans from donors and policy changes in the management of ODA sources are challenging the APMB's building of programs for 2021 – 2026.
The board is currently designing three projects using loans from the World Bank on sustainable fishery development, farm produce safety, and sustainable growth of cashew, peppercorn and fruit sectors. It is also working on a project on increasing rice value chains in the Red River Delta.
Source: VITIC/VOV.VN/Vietnamplus.vn