Building material prices on the rise
Sunday, June 16,2019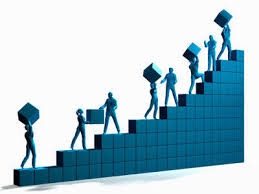 AsemconnectVietnam - The cost of building materials has been on the rise due to increasing electricity tariffs at the peak time for construction.
Many shops selling materials such as cement and steel have increased their prices since the beginning of this month.
The SCG Cement – Building Material Viet Nam Company Ltd announced to its distributors it was raising the cement price by VND29,700 per tonne including value-added tax (VAT) starting this Sunday.

Vicem Hoang Mai Cement Joint Stock Company has also increased prices by VND30,000 per tonne including VAT from the beginning of this month.
SSE Steel Company said the price of steel billet and other input materials had been hiked.
Vice chairman of the Viet Nam Steel Association Nguyen Van Sua said the power price rise of 8.36 per cent since March had made steel prices increase by VND100,000 per tonne. In steel production, electricity prices often account for 8 to 9 per cent of total costs.

Statistics from the association showed that steel producers using electric arc furnaces for production were affected most by the power tariff hike. The total steel output from companies using electric arc furnaces accounts for 65 per cent of the country's total steel output.
He said high iron ore prices were also a major reason for enterprises to increase selling prices of finished steel products. The main factor causing the sharp increase in iron ore prices was a dam collapse in February at Brazil's Vale - the world's largest ore mining group.

According to Vale's estimates, sales of iron ore in 2019 would fall by 75 million tonnes from previous expectations. The most optimistic scenario was for sales to fall by about 50 million tonnes from the previous forecast.
In addition to steel and cement, the prices of other building materials this month were higher than the previous month.
Ceramic tiles prices increased by VND1,000-2,000 each.
Source: VNS