Vietnam to increase exports, especially to CPTPP
Wednesday, April 17,2019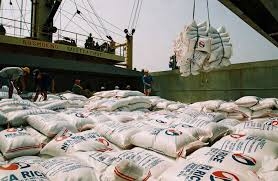 AsemconnectVietnam - Vietnam's enterprises should diversify their export promotion activities to increase turnover and expand markets.
In the last few years, Viet Nam's goods export structure had seen positive changes towards reducing exports of raw materials and shipping more processed products, according to Mr. Do Thang Hai, deputy minister of Industry and Trade.
This had helped Vietnamese goods participate in the global supply chain and attract foreign investment.
Amid international integration, Viet Nam had signed many free trade agreements, especially with big partners such as South Korea, the European Union and the Eurasian Economic Union.

CPTPP – Opportunity and challenge for Vietnamese enterprises
The CPTPP, which took effect from the beginning of the year, had attracted foreign investors, a boon for exports.
Vu Ba Phu, Director of the Viet Nam Trade Promotion Agency, also stressed the need for enterprises to improve their production capacity and the value of products to meet consumers' requirements.

Mr. Vo Tri Thanh, director of Institute for Brand and Competitiveness Strategy, said Viet Nam had opened its market for not only one country but with many across the world.
He said that with the FTAs Viet Nam has signed, businesses must not only satisfy a series of difficulties such as rules of origin and technical standards, but also be associated with importers, seek markets and implement customer care.
Support services like logistics are very limited in Viet Nam. Transport services are mostly exploited by foreign firms, so if local companies could develop this service, Viet Nam will significantly increase its export turnover and growth quality, according to Thanh.
The rise of digital trade is key in export trends. In 2017, the value of digital exports reached VND97 trillion (US$4.1 billion). In 2030, the figure is forecast to reach VND652 trillion.

Global consumption trends have also changed. Consumers are increasingly paying attention to green factors and personality in the product. This makes the market open to green manufacturing industries associated with culture and creative products. At the forum, domestic and foreign economists discussed opportunities and challenges facing Viet Nam's small- and medium-sized enterprises in global value chains.
They also shared ideas on world market trends, as well as issues Vietnamese enterprises should pay attention to when exporting.
Vietnam has yet to sign free trade agreements (FTAs) with three of the 11 CPTPP member countries - Canada, Mexico and Peru.
The CPTPP is a trading bloc that represents nearly 500 million people with a combined 13.5 percent of the world's gross domestic product (GDP).
The accord is an important milestone in Vietnam's global integration as it will promote export turnover, boost institutional reform and improve the business environment.

Exports to CPTPP members countries
Total import-export turnover between Vietnam and other CPTPP member countries reached nearly 74.5 billion USD in 2018, accounting for 15.5 percent of the country's total import-export value. Of which, exports reached 36.8 billion USD and imports were 37.7 billion USD, data from Vietnam's General Department of Customs showed.
Vietnam enjoyed a trade surplus with Canada, Chile, Mexico, Australia and Peru, while suffering a trade deficit with Japan, Singapore, New Zealand, Malaysia and Brunei.
The Ministry of Planning and Investment has revealed Vietnam's exports to the CPTPP countries would grow by 4.04 percent by 2035 and reach 80 billion USD through 2030, making up 25 percent of its total exports.

With 75-95 percent of tariff lines being scrapped, export opportunities to the countries Vietnam had yet sign FTAs as well as member it was suffering a trade deficit like Japan and Australia were significant.
Khanh said extensive commitments in the trade, service and investment sectors would open more opportunities for Vietnamese businesses to compete in a more transparent and predictable business environment, expand and diversify import and export markets, especially for products and services.
In addition, new supply chains would be formed to raise the whole economy, increase labour productivity and enable businesses to participate in higher value-added production chains.
He added that the MoIT working with the World Bank and The Australian Embassy in Vietnam to build a web portal for FTAs, with the core being the CPTPP.

Vietnam to increased exports Australia thanks to CPTPP
Vietnamese enterprises need to take advantage of tariff reductions under the Comprehensive and Progressive Agreement for Trans Pacific Partnership (CPTPP) to increase
exports to Australia.
According to WTO Integration Centre under the Vietnam Chamber of Commerce and Industry (VCCI), Australia is one of the 20 largest economies in the world, with outstanding potential in science and technology, mineral exploitation, high-quality services and agricultural products.
Australia is also a market with high purchasing power and stability. Vietnam and Australia are both members of CPTPP, which will help promote trade and expand the scale of investment and cooperation between the two sides in the future.

Although each side had its own potential, strengths and a variety of commodities, the value of Vietnam's exports to Australia was still modest, she said, adding that the main products shipped from Vietnam to Australia were footwear and cashew nuts. Vietnam could also strengthen cooperation with Australia by increasing imports, including technologies that Australia has advantages in as well as consultation services.
When exporting to Australia, Vietnamese enterprises needed to understand the market trend, consumer tastes and regulations on food safety and origins to meet the requirements of importers, said Phung Thi Lan Phuong, head of the FTA Division of the WTO and Integration Centre of the VCCI.

It is worth noting that Australian is one of the most fastidious importers in the world, Phuong said. The room for exporting Vietnamese products is still vast but not for all types of products. Consumer numbers are also smaller than other traditional export markets, she noted.
Vietnamese enterprises needed to study carefully to penetrate the market by focusing on agricultural products such as dragon fruit, mango and key export products such as textiles, computers, wooden furniture and telephones, she said.

Dinh Thi My Loan, Chairwoman of the Vietnam Retailers Association, stressed the strong competition in the import and retail areas in Australia, while suggesting Vietnamese firms building long-term business strategies which focus on product introduction and branding, trust creation and relationships to approach Australia's retail system.
The quality of goods is still inadequate compared to competitors such as China, Thailand, Malaysia and Indonesia.
In order to stand firm in the Australian market, Vietnamese enterprises must regard quality as the top priority rather than focusing on quantity and price, Loan said.
Source: VITIC/Vietnamplus.vn