Rising energy prices push up Q1 inflation: research institute
Monday, April 15,2019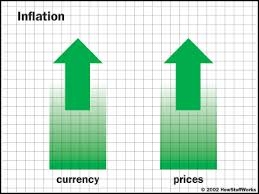 AsemconnectVietnam - The upward inflation rate seen during the year's first quarter was driven by hikes in energy prices, the Vietnam Institute for Economic and Policy Research has claimed.
Headline inflation rates in January and February posted at 2.56 per cent and 2.64 per cent on year, respectively. In March, the ratio decreased by 0.06 per cent per annum to 2.7 per cent.
The Vietnam Institute for Economic and Policy Research (VEPR) said in a statement on April 11 that the core inflation rate during the first quarter rose by 1.83 per cent, showing stable adjustments to the monetary policy.

The national consumer price index (CPI) in the three-month period increased by 2.63 per cent, the lowest price hike seen over the past three years.
In February, the CPI rose by 0.8 per cent due to soaring demands for goods during the Tet (Lunar New Year) holidays. In particular, restaurant and catering services edged up by 1.73 per cent against January while food increased slightly by 2.13 per cent.

However, the price of many essential goods in March rose against the previous month. Transport fees went up by 2.22 per cent due to surges in petrol and oil prices from March 2 onwards. Gas prices jumped by 4.88 per cent while the costs of drugs and health services edged up 0.03 per cent.
Vietnam's economic growth in the second quarter of the year is predicted to face a number of inflation risks. Most notably, an 8.36 per cent surge in the average electricity tariff from March 20 onwards could result in a CPI rise of 3.3 per cent.

Amid unpredictable fluctuations of commodity prices throughout the world market and the country's environmental protection taxes on petrol products being enforced from January 1, the State Bank of Vietnam should keep a close watch on inflation risks in order to propose proper measures aimed at tackling risks, the VEPR said.
Source: VOV.VN