Two months textile-garment exports up 19%
Tuesday, March 12,2019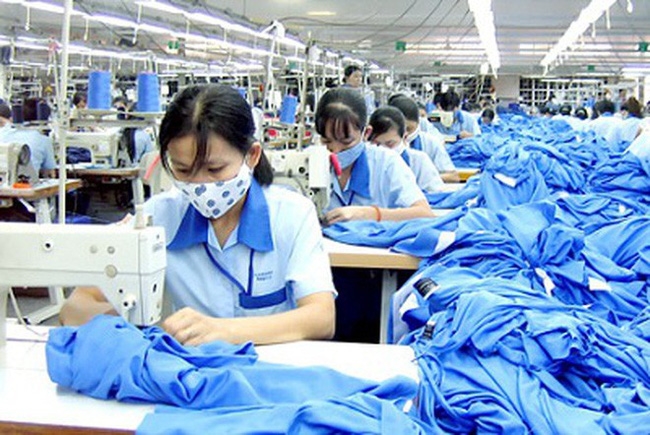 AsemconnectVietnam - Vietnam's textile-garment export turnover reached $4.89 billion in the first two months of 2019, up 19 percent year-on-year, according to the Ministry of Industry and Trade (MoIT).
Among products recording significant export growth included fabrics made from natural fibers at 14 percent, fabrics from synthetic fibers at 14 percent and clothing at 11 percent.
The ministry attributed the period's positive performance to the fact that many businesses had received orders for the first six months of this year or even the whole year.
Sharing the MoIT's assessment, Chairman of the HCM City Textile and Garment - Embroidery Association Pham Xuan Hong said he believed that the prospects of domestic textile and garment industry were quite positive this year thanks to adequate orders from foreign partners.
Nguyen Van Can from the HCM City-located 28 Corporation told the online newspaper congthuong.vn that thanks to positive market demand, its member companies and subsidiaries had won contracts for the first quarter.
As well as a rising number of orders, Vietnamese textile and garment goods had become more attractive to foreign customers thanks to their strong competitiveness in terms of quality and price compared to those of rival countries in the region, according to trade experts.
The supply chain, which had been gradually completed thanks to increasing flow of capital invested in the textile and dyeing industry and free-trade agreements Vietnam had inked with several countries and blocs, had made Vietnamese garment products much more attractive, they said.
The textile and garment industry would likely generate 40 billion USD from exports by the end of this year, up 10.8 percent year-on-year, the Vietnam Textile and Apparel Association (VITAS) has forecast.
The industry's trade surplus was expected to reach 20 billion USD this year. Employment would be ensured and income for 2.85 million workers would be increased, said VITAS.
These targets were based on a successful year in 2018, when export turnover of garments and textiles products reached more than 36 billion USD, marking a year-on-year increase of 16 percent. This level of growth would make the nation one of the top three largest exporters of textiles and garments in the world.
The revenue surge was mainly attributable to strong market demand, with many orders already placed for the first six months of this year or even the whole year, said the ministry.
By the end of this year, total export turnovers of the industry may reach 40 billion U.S. dollars, the Vietnam Textile and Apparel Association forecast.
Vietnam, among the world's five biggest exporters and producers of garments and textiles, posted garment and textile export turnovers of over 30.4 billion U.S. dollars in 2018, up 16.6 percent from 2017.
However, Vietnam had to spend more than 12.9 billion U.S. dollars importing cloth last year, up 13.5 percent, the association said, noting that most of local cloth has yet to satisfy quality requirements of the country's key garment export markets.
Face Stiff Competition On Home Turf
Vietnam is facing a jinx situation because of world famous fashion brands consistently hiking their presence in their domestic market. This has created a situation in which Vietnam garment manufacturers have to compete hard in the domestic market. In short, the domestic market is an uneven turf for Vietnamese textile manufacturers.
In the export market, Vietnam has been doing exceedingly well with a 5% to 10% hike in revenues for two consecutive years. Their goods have been available in the market shelves of 200 countries. Their exports were valued at USD 36 billion in the previous year. Percentage wise it's a 16.1 % rise on 2017 season. Vietnam has performed very well in the textile export sector but has been lagging behind on its home turf.
Vu Duc Giang, chairman of the Vietnam Textile and Apparel Association (VITAS), said in a press statement, "Despite several barriers from large markets, garments and textiles industry was extremely successful in export last year but it faced difficulties in domestic market. Growth of garment products of large producers in domestic market was extremely low with some even much lower than their set targets."
Giang further informed the press, "When free trade agreements become effective, import tariffs reduce and retail market is opened for foreign enterprises, several foreign fashion brands including Zara, H&M, Topshop and Old Navy have landed in domestic market and directly competed with Vietnamese ones. Meanwhile, local fashion industry has not actually kept pace with global fashion trend yet. Fashion designers and firms still have to do things on their own as there is no school for training of professional fashion designers."
Of late, there are campaigns requesting locals in Vietnam to purchase Vietnamese textile goods. Despite this move, the consumers prefer to purchase imported brands of garments and apparels.
Source: Vitic