Pham Thieu JSC to strive to affirm brand
Friday, February 21,2020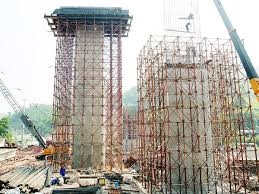 AsemconnectVietnam - Pham Thieu Joint Stock Company specializes in construction of civil works, small and medium sized transportation works in Thanh Thuy district. In the past years, Pham Thieu Joint Stock Company has been operating actively, contributing to the local economic development and creating many jobs.
Established in April 2008 with moderate resources of human and experience, Pham Thieu Joint Stock Company operated in a household business model in fields of basic construction, petroleum trading, and construction material trading. Thanks to its great efforts, Pham Thieu JSC has now become a strong unit of Thanh Thuy district and significantly contributed to the economic development of Phu Tho province.
The 2008 – 2009 crisis impacted on many enterprises, especially construction ones. Although the company received many supports from the central and local governments, Pham Thieu JSC still faced many difficulties. The company could operate on a small scale and was not competitive enough to overdo larger peers to enter other markets outside the district. The company suffered financial difficulties in many construction works. In most cases, the company had to invest its own money that it mobilised from its employees or from bank loans to complete its works. The company faced the pressure of increasing interest rate from banks and loan procedures required too many documents and were time-consuming. Its petroleum trading also faced difficulties such as low commissions for petroleum dealers, inconveniently located petrol stations.
However, Pham Thieu Joint Stock Company leaders and its staff have strived to find out solutions. The company has managed to ensure progress and quality of their works and deliver products on time to its clients. In the coming time, the company will expand its operation to perform big projects.
N.Nga

Source: VITIC/Vccinews.vn