Huy Hoang Co., Ltd: To protect clean and green environment of Lang Son province
Wednesday, February 26,2020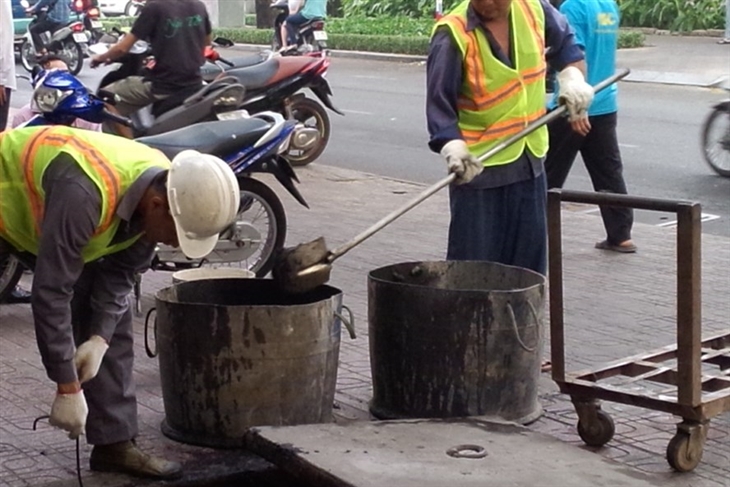 AsemconnectVietnam - Over 20 years of construction and development, Huy Hoang Co., Ltd is not only marked by steady growth to ensure life for employees, contributing to keeping and protecting the urban beauty of Lang Son province.
For a long time, Lang Son has been well-known for its gorgeous landscape with a favourable location along the Ky Cung River and its symbolism for the loyalty of Vietnamese women.
Founded in 1993 under a contract of urban sanitation services that were previously managed by the urban infrastructure management team, a state-owned unit, Huy Hoang Co., Ltd has now become the first company that does the transfer of the provisions of sanitation services in urban areas, contributing to a positive environment protection and urban landscape of Lang Son.
With growing urbanization rates, each day Lang Son City discharges mixed wastes of 20-24 different ingredients and a great volume of municipal solid waste ranging from 10 to 15 percent increase per year. The city is facing many problems of environmental management, particularly environmental pollution at landfills. Understanding this, the company has been proposed conducting the garbage classification from offices, restaurants, markets, and families project to extract the useful elements from garbage to create junk products in a new form of matter or energy to serve for production and consumption as well as ecological clean environment and to raise awareness of the common people in hand to protect the environment.
With the streamlined organization and a logical collaboration between the cadres and workers, Huy Hoang Co., Ltd has become one of bright spots in Lang Son City. The quality of service is increasingly being improved; the garbage is collected daily and transported to the collecting location quickly to keep the streets, alleys and public places clean and reduce the waste backlog. The landfill was taken away from the city centre and garbage is initially processed to limit the environmental pollution.
Thanks to the perception of leadership in the development of internal resources, the company achieved the success above. The company' leaders always try to create an competitive working environment to explore the most competent employees while improving the interests as well as the living standards of the employees to create a consistent corporate culture, which helps promote the sustainable development of the company.
The contribution of Huy Hoang Co., Ltd has helped the environment of Lang Son City and the neighbouring towns and border gate areas improve rapidly as well as given the residents more self-consciousness in preserving and protecting the environment. The activities of the Huy Hoang Co., Ltd, since its establishment, has significantly changed the appearance of the city, towns and border gate areas, which are most populous and at the centre of the exchanges, trade and tourism. This makes an important contribution to socio-economic development of Lang Son City in particular and in Lang Son province in general.
N.Nga

Source: VITIC/Vccinews.vn