VIC props up stock market
Sunday, February 23,2020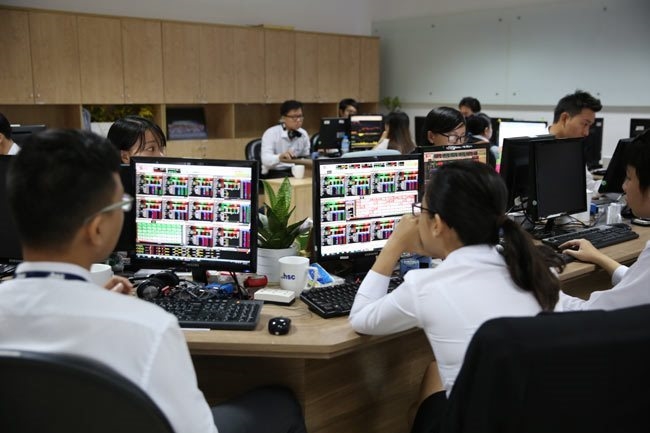 AsemconnectVietnam - Property firm VIC, the largest stock on the Hochiminh Stock Exchange by market cap, sent the VN-Index rising by more than 1% in the second straight rising session today, February 20.
Closing the day, the benchmark VN-Index climbed 9.37 points, or 1.01%, against Wednesday at 938.13, as 228 stocks advanced and 125 others dipped. Having moved sideways in early trade, VIC unexpectedly soared 4.8% to the intraday high of VND110,000 with matching volume of 350,000 shares.
Other affiliates of VIC performed well, with retailer VRE adding 2.5% at VND30,900 and housing developer VHM jumping 1.1% at VND86,900. Among speculative stocks, construction firm ROS beat the ceiling price before closing up 6.8% at VND9,100.
The Hanoi Stock Exchange saw many large-cap stocks rising. Lender ACB gained 0.4% at VND26,400 and securities firm SHS added 1.4% at VND7,200. PTI, an insurance group, went up to its upper limit of VND16,500 with matching volume of over 300,000 shares.
SHB, another bank, again led the market by liquidity with more than 9.5 million shares changing hands, but it dropped 1.4% at VND6,900. Petroleum technical service firm PVS reported matching volume of 2.6 million shares, ending at its reference price of VND16,400.
With 51 stocks rising and 31 others edging lower, the HNX-Index picked up 0.28 point, or 0.25%, at 109.57. Market turnover reached around VND422.7 billion, with block deals contributing just VND6.7 billion to the overall value.
Securities firms said that investors started to react to positive news today, as the number of new coronavirus infection cases in China dropped to the lowest since January 25. China's Hubei province stopped diagnosing people using chest X-rays and just counted those who tested positive.
According to the Ministry of Planning and Investment, the newly ratified EU-Vietnam Free Trade Agreement (EVFTA) and EU-Vietnam Investment Protection Agreement (EVIPA) are expected to raise Vietnam's gross domestic product (GDP) by 4.6% and its exports to the EU by 42.7% by 2025. The European Commission estimates that the EU's GDP would grow by US$29.5 billion and its exports to Vietnam would increase by 29% by 2035.
Bao Viet Securities Company said the EVFTA will fuel Vietnam's economic growth in the medium and long terms.
The EVFTA will make Vietnam a more attractive investment destination for foreign investors. More EU companies might come to Vietnam to explore new business and investment opportunities, the brokerage said.