PV Power strives to guarantee inputs for thermal power plants
Friday, January 17,2020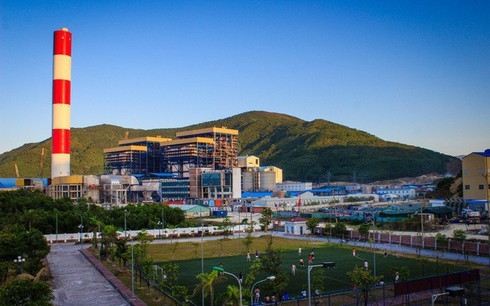 AsemconnectVietnam - PetroVietnam Power Corporation (PV Power) will take drastic measures aimed to allocate inputs like gas and coal for its thermal power plants during 2020.
This target was underlined by PV Power officials at a meeting held on January 16 to review its performance to media in Hanoi.
PV Power, an arm of the state-run Vietnam Oil and Gas Group, focuses on ensuring efficient operation of its power plants in order to reach the business targets set for this year.
This power firm looks to gain the total electricity ouput of 21.6 billion kWh during 2020 with the total revenue reaching VND36.793 trillion (US$1.58 billion) and the post-tax profits at VND2.154 trillion (US$92.8 million).
It has planned to tackle thoroughly the ash emitted by Vung Ang 1 coal-fired power plant in the central province of Ha Tinh while hastening the implementation of Nhon Trach 3 and Nhon Trach 4 liquefied natural gas – fired power projects and new ones.
Last year, PV Power made VND35.884 trillion ($1.54 billion) in revenues and earned VND3.121 trillion (US$134.46 million) in pre-tax profits.
The power developer also managed to shift its listing from the Unlisted Public Company Market (UPCoM) on the Hanoi Stock Exchange to the Ho Chi Minh Stock Exchange while being named as one of the top 50 best listed firms 2019 in Vietnam honoured by Forbes Vietnam.
PV Power, with the stock code POW, has enjoyed a strong performance and increased financial capacity in the wake of its initial public offering (IPO) which took place in January 2018.