Vinh Phuc PC improving power quality
Wednesday, January 15,2020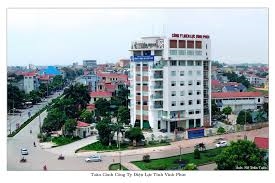 AsemconnectVietnam - In 2019, Vinh Phuc Power Company (Vinh Phuc PC) has ensured the power supply for socio-economic development in the area. Major customers, as well as the business community in the province, have highly appreciated the quality of Vinh Phuc PC power supply.
In 2019, the electricity demand of customers in the area has increased, especially, in some industrial parks like Binh Xuyen I; Binh Xuyen II; Khai Quang; Tam Duong; and Phuc Yen - home to many large businesses such as Toyota; Honda; Viet Duc steel.
To ensure stable and safe electricity supply for customers, right from the first days of the year, Vinh Phuc PC has focused on implementing many effective solutions. In addition to exploiting the existing power grid and taking advantage of the support of Northern Power Corporation, Vinh Phuc PC has spent hundreds of billions of Vietnamese Dong building and completing the power grid for the strong industrial development areas such as constructing 110 kV substations in Khai Quang Industrial Park with a capacity of 63 MVA; 110 kV Ba Thien substation; increasing capacity of T1 transformer of the 110 kV Vinh Tuong substation from 40 MVA to 63 MVA. Besides, Vinh Phuc PC has also built 120 more substations, converting 145 transformers, as well as investing in construction and improvement of medium and low-voltage electricity grids in rural areas, thereby ensuring reliability and preventing grid overload.
Vinh Phuc PC has also put into operation the remote control center at all 110 kV transformer stations; effectively applied the "hotline" electricity repair technology on 22 kV lines that are energized; applied software programs for grid management, information technology. In particular, to bring many utilities to customers, Vinh Phuc PC has diversified non-cash forms of electricity bill payment through banks and intermediaries. This has contributed to optimizing human resources, improving labor productivity, creating transparency, as well as preventing tax losses for the State.
Thanks to the drastic implementation of effective solutions, in the first 10 months, the company's total commercial electricity output reached nearly 2.6 billion kWh, up 10.71% over the same period. In particular, the construction industry accounted for 64.26% and the consumption management accounted for 30.78%; the rate of power loss reached 2.86%, thereby, ensuring the power supply for the socio-economic development. Major customers, as well as the business community in the province, have highly appreciated the quality of power supply of Vinh Phuc PC.
With the achieved results, Vinh Phuc PC will continue to ensure a safe and stable electricity supply to serve the needs of socio-economic development in the province. At the same time, it will successfully fulfill its assigned targets.
N.Nga

Source: VITIC/Vccinews.vn