Vietnam Airlines' direct flights to the U.S. face difficulties
Friday, December 13,2019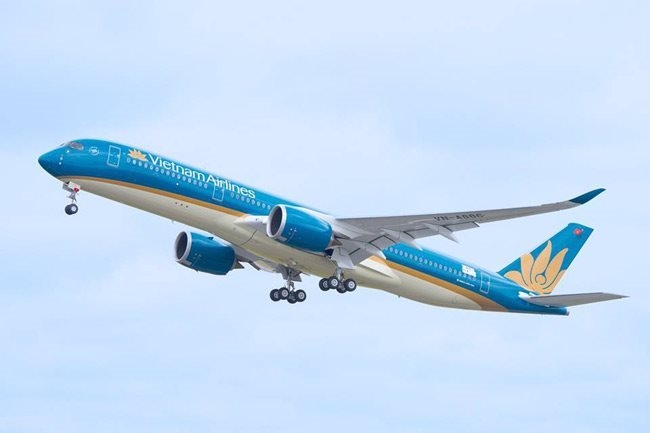 AsemconnectVietnam - Vietnam Airlines is now the only air carrier in Vietnam that is eligible to operate direct flights to the United States after many years of preparation. However, the national flag carrier is facing insurmountable difficulties.
Apart from winning the Category 1 rating, which means Vietnam's civil aviation authority meets the International Civil Aviation Organization's (ICAO's) standards for personnel licensing, operations and airworthiness, Vietnam Airlines must prepare a series of procedures to ensure flight security and safety, according to Dinh Viet Thang, director of the Civil Aviation Administration of Vietnam (CAAV).
At present, all airlines operating flights to the United States are required to have aircraft that meet standards for long-distance flights across the Atlantic. Planes flying from Vietnam to the United States must meet the standards of ETOPS-180 (ICAO requirements for Extended-range Twin-engine Operations, up to 180 minutes).
"Only Vietnam Airlines can meet this technical condition. It will take at least 18 months for other air carriers such as Bamboo Airways to gain sufficient experience and meet the ETOPS-180 standard," Thang stressed.
However, apart from getting the U.S. permit, airlines must consider economic efficiency given the fierce competition in the U.S. aviation market.
Previously, Bamboo Airways announced that it would fly directly to the United States by early next year, to either San Francisco or Los Angeles. However, based on the statement of CAAV's director, the private young Vietnamese air carrier's schedule will have to be delayed by at least one year.
Vietnam Airlines is not overly eager to start serving the U.S. aviation market because of the difficulties associated with economic efficiency. Caution is needed, according to General Director of Vietnam Airlines Duong Tri Thanh, who was speaking to delegates at the seminar "Vietnamese aviation: Opportunities and Challenges" taking place in Hanoi on December 11.
Thanh remarked that Vietnam Airlines can operate seven nonstop or connecting flights per week to the United States. The carrier has won deals with Taiwanese and South Korean authorities to run connecting flights to the United States through these countries to attract more passengers.
Vietnam Airlines' leaders also realized that many airlines in the Southeast Asian region have failed to fly directly to the United States. Only Singapore Airlines and Philippines Airlines have maintained nonstop flights to the United States, while others have chosen the connecting route option to ensure efficiency.
Vietnam Airlines' wide-body aircraft meet ETOPS-180 and other standards. However, economic efficiency is still a major concern.
"Nonstop flights are attractive to business travelers, (allowing them to) fly from HCMC to Los Angeles within 18 hours; however, the current demand from business travelers is not enough to help us achieve reasonable revenues," he said.