Matsumoto Kiyoshi, Lotus Food Group establish joint venture in Vietnam
Saturday, November 16,2019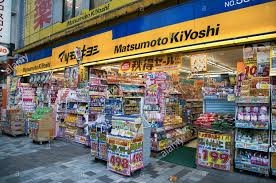 AsemconnectVietnam - Japanese drugstore chain Matsumoto Kiyoshi plans to expand to Vietnam by opening a joint venture with HCMC-based Lotus Food Group, bringing Japanese nutrition supplements and cosmetics to the local market.
The drugstore operator's board of directors on November 13 passed a decision establishing the Matsumoto Kiyoshi Vietnam joint venture as part of its plan to develop and manage a MatsuKiyo-branded drugstore chain in the Southeast Asian country.
The joint venture will be founded in February 2020 with total capital of VND31.5 billion. Of this, Matsumoto Kiyoshi holds a 51% stake, Lotus owns 48.87%, while the remaining 0.13% will be owned by Lotus chairwoman Le Van May.
The Japanese firm earlier initialed an agreement with Lotus on the establishment of the Vietnamese branch. Under the deal, May will serve as the chairwoman of the new business entity, while a Matsumoto Kiyoshi representative will act as its managing director.
Matsumoto Kiyoo, president of the Japanese firm, was cited by VietnamPlus news site as saying that he wanted to launch his stores in Vietnam to bring Japanese high-quality products to local consumers.
According to Matsumoto, the Japanese chain operator chose Lotus as its local business partner as it has significant experience in processing and distributing food products in the local market and has collaborated with many of Japan's major consumer goods firms.
Through this partnership, Matsumoto Kiyoshi and Lotus will exchange knowledge and experience in business operations to further expand the store chain in the emerging market of Vietnam.
As of September, Matsumoto Kiyoshi had 34 stores in Thailand, five in Taiwan and is set to open more facilities in Asia.
Source: thesaigontimes.vn