Fitch Ratings assigns PetroVietnam at 'BB' for first time
Tuesday, September 17,2019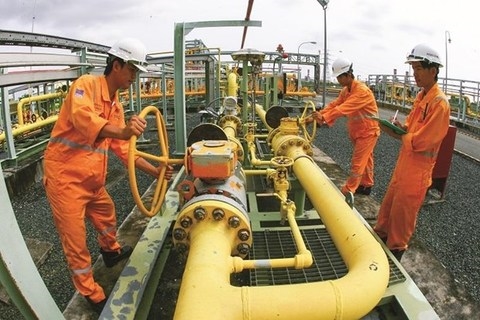 AsemconnectVietnam - Fitch Ratings has assigned the Vietnam Oil and Gas Group's (PetroVietnam or PVN) first-time long-term foreign-currency issuer default rating (IDR) at 'BB' with a positive outlook.
The agency has also assigned PVN a senior unsecured rating of 'BB' and standalone credit profile (SCP) at 'bb+', reflecting the company's high degree of integration, diversification and conservative financial profile.
In the statement, Fitch highlights the robust State linkages with PVN. PVN's annual targets are set and approved by Vietnamese Government and its management is State-appointed. PVN is also Viet Nam's national oil company and benefits from exclusive rights to the country's oil and gas reserves by regulation. Fitch regards the support record as 'Strong'.
"PVN has not required tangible financial support in at least five years due to its strong financial profile, although we expect support to be forthcoming if required," Fitch said.
Fitch assesses the socio-political implications of a PVN default as 'Very Strong'. Any disruptions in PVN's operations would have material implications for the entire energy value chain in Viet Nam.
PVN holds interests in all of Viet Nam's upstream oil and gas assets, accounts for about a third of the country's refined product output, and supplies gas for power plants which make up about 15 per cent of Viet Nam's power generation. PVN also accounts for about 80 per cent of Viet Nam's fertiliser production.
Meanwhile, PVN's power generation revenues are based on long-term power purchase agreements with the State power utility, Vietnam Electricity (EVN, BB/Positive), and include cost pass-through mechanisms.
Earnings from gas distribution are generally based on fixed selling prices that are increased annually and are sold mostly to EVN and PVN's power plants. Earnings from these two segments account for about 40 per cent of PVN's gross profit and help reduce volatility from its upstream and downstream businesses.
According to Fitch, PVN's upstream cash flow is relatively more sensitive to oil price fluctuations compared with other APAC national oil companies due to costs. The upstream segment contributed to 17 per cent of consolidated gross profits in 2018.
Fitch expects PVN's upstream operations to account for about 25 per cent of its consolidated gross profit in the next three to four years, based on Fitch's oil price assumptions.
PVN's investment is projected to rise significantly to VND321 trillion (US$13.95 billion) over the next five years, from VND38 trillion last year. PVN estimates over half of its expected consolidated capex and investment will be used to develop its upstream resources, mainly gas fields.
Source: Vov.vn