Vietsovpetro earns some 1.28 billion USD from oil sales
Thursday, September 12,2019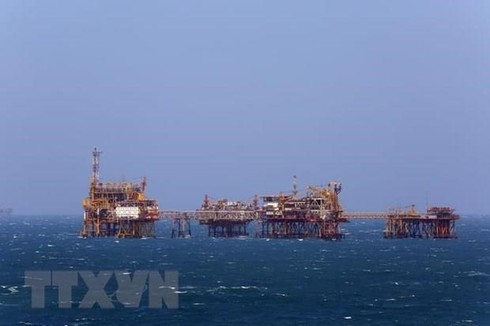 AsemconnectVietnam - The Vietnam-Russia oil and gas joint venture Vietsovpetro raked in about 1.28 billion USD from oil sales in the first eight months of 2019, 19.4 percent more than its plan.
The firm said during the months, the Vietnamese side gained over 101 million USD in profit and the Russian side, 97.4 million USD, rising 26.7 percent and 27 percent from the respective plans.

The volume of crude oil and condensate tapped surpassed 11.5 percent while that for natural gas was 16.7 percent higher than the respective targets for the January-August period.

At the same time, Vietsovpetro also put 12 wells into exploitation while installing more than 8,270 tonnes of metal facilities at sea and 34km of undersea pipes.

The joint venture added it contributed nearly 534 million USD to the State budget during the period, almost 22 percent higher than its plan.

Source: Vov.vn