Indian businesses eye investment opportunities in Vietnam
Sunday, September 8,2019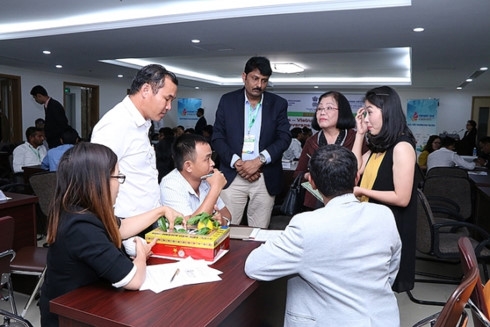 AsemconnectVietnam - Indian firms' investment in Vietnam is expected to increase drastically in the near future, according to the Indian Business Chamber in Vietnam (INCHAM).
Pranay Verma, the Indian Ambassador to Vietnam, noted that Vietnam remains a foundation for India's Look East Policy as the ultimate goals of both countries are to develop trade and investment ties comprehensively.
According to data released by the Indian Government, in less than three years, bilateral trade between the two nations has doubled to US$13.69 billion in the 2018-2019 period.
At present, India has 254 investment projects in Vietnam with a total registered capital of US$928 million.
In addition to the large number of projects, the investments by Indian enterprises in the Southeast Asian nation are focused on a diverse range of sectors including energy, mineral exploration, agricultural processing, sugar production, agrochemicals, industrial information technology, and automobile components.
INCHAM President Ramesh Anand said Indian companies' investment in Vietnam is projected to increase significantly in the coming years thanks to positive impact of the Free Trade Agreement (FTAs) that Vietnam has recently signed.
Vietnam is witnessing an increasing demand among local consumers in the food and beverage industry, thereby drawing an array of Indian businesses to the country.
For example, early August saw approximately 40 Indian enterprises in the sector seeking business and investment opportunities in the country.
Vo Tan Thanh, Vice Chairman of Vietnam Chamber of Commerce and Industry, said Indian investments in Vietnam remain limited in comparison to India's total overseas investment which stood at US$155 billion in 2017.
Both countries have been advised to boost investment attraction as the Federation of Indian Industry plans to set up an office in Ho Chi Minh City to strengthen connectivity and provide support for Indian companies in Vietnam.
The INCHAM will continue to serve as a bridge for the promotion of bilateral economic co-operation, and update the Indian business community with information about the Vietnamese market.
Source: Vov.vn