76,000 more firms included in GDP data
Tuesday, August 20,2019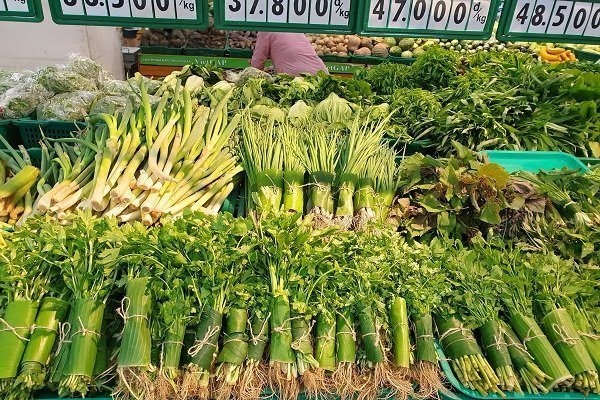 AsemconnectVietnam - The General Statistics Office (GSO) will add 76,000 enterprises to the reassessment of the size of Vietnam's gross domestic product (GDP) in the 2010-2017 period, aiming at providing accurate and objective data about the local economy.
Speaking at a press briefing on August 16, GSO Director General Nguyen Bich Lam said that the agency selects samples from local businesses to conduct its annual survey.
However, following a census, 76,000 enterprises have been added to the data of the statistics offices. The enterprises have been operating in the country, but the GSO has only recently begun collecting their data, Lam said.
The enterprises belong to two groups. First, they have been operating for some time, but had not provided data to statistics offices. Second, they have just begun operating, but GSO has yet to update their status, though they have been updated in the system of the General Taxation Department.
Therefore, the 76,000 enterprises added in the GDP reassessment came from the census and administrative files, mainly from tax agencies, Lam explained.
In this GDP reassessment scheme, the GSO will look into all sectors, except for the informal and illegal economy. The target is to collect accurate and objective data, providing precise information for the Government, ministries and localities, to help them build economic policies and plans.
According to Lam, in previous GDP reassessments the Ministry of Defense and the Ministry of Public Security were not included because no information was provided.
This time, the census was conducted with a general scale, with the Prime Minister requiring the two ministries to report their operations to the GSO, the official added.
Regarding concerns that GDP reassessment will lead to changes in many macro indexes, such as budget overspending and public debt, Lam said the mission of the GSO is to provide the accurate GDP size of the economy.
As economic growth targets are set based upon the Government's viewpoints, not on calculations to lower public debt and take out more loans, policy reactions after the reassessment will depend on the Government.
New GDP figures will be used to build economic development plans and strategies from 2021 to 2025. Meanwhile, old GDP numbers will be used to evaluate economic target implementation in previous terms.
However, Lam affirmed that the GSO will not apply a new calculation method for new GDP figures.
Meanwhile, Robert Dippelsman from the International Monetary Fund's (IMF) Statistics Department said that the review and update of GDP is normal, especially for fast changing countries like Vietnam. Therefore, the IMF highly appreciated GSO's recent moves to carry out economic censuses to ensure that 100% of firms are put under review.
Source: thesaigontimes.vn