FastGo to drive VinFast cars for its tech-based taxi service
Monday, August 19,2019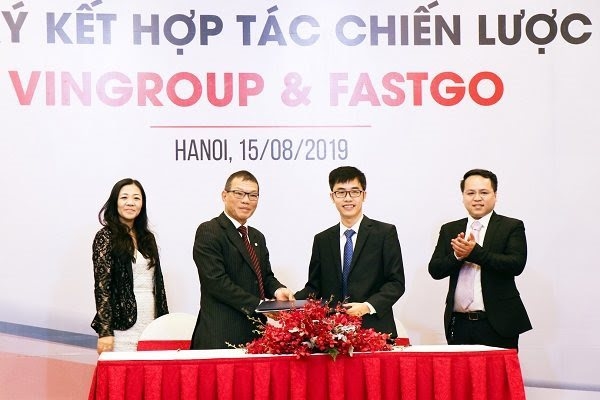 AsemconnectVietnam - VinFast Trading and Production Company Limited, a subsidiary of Vingroup, inked a deal on August 15 with ride-hailing service firm FastGo to supply 1,500 Fadil cars for the FastGo tech-based taxi service.
The deal will give FastGo's customers a chance to experience VinFast-branded cars during their rides.
Under the agreement, VinFast will supply 1,500 Fadil autos to FastGo and their driver partners through a lease or purchase option, offering preferential prices in the initial stage.
In the next stage, FastGo will offer more high-end models of VinFast's Lux autos to provide high-end transport services.
FastGo's driver partners can purchase VinFast-branded cars at a preferential price, or hire autos at a reasonable fee. Further, drivers of Fadil cars will enjoy a number of special preferences offered by VinFast and FastGo, including arriving at, parking cars and picking up passengers at Vingroup's branches, and are entitled to bonuses and discounts.
FastGo will first offer transport services by VinFast cars in Hanoi City, HCMC and Danang City, and later expand its operation to many provinces and cities throughout the country.
"VinFast expects that the cooperation with FastGo will popularize its cars among Vietnamese passengers and bring convenience to customers," said Vo Quang Hue, deputy general director of Vingroup.
FastGo is planning to upgrade its app and offer a function called ONE CLICK, which is designed to allow customers to quickly book and hail Fadil cars.
Source: thesaigontimes.vn