Japanese firm to invest in shrimp by products processing facility
Wednesday, August 7,2019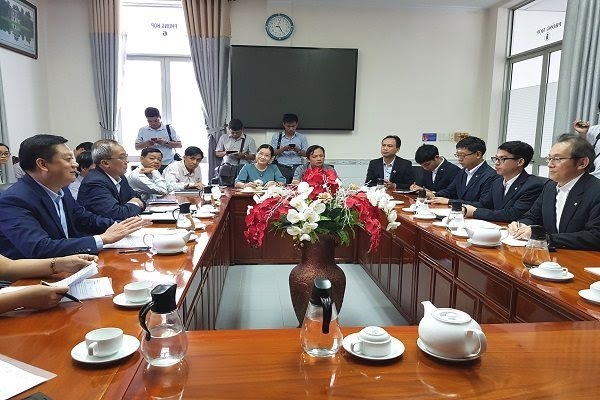 AsemconnectVietnam - Japanese food producer Takesho is set to develop a plant in Can Tho City to produce materials that will serve the food industry using shrimp byproducts, including shrimp heads and shells, which are deemed waste at processing plants preparing shrimp for export.
Takesho Food and Ingredients Inc. has studied ways of turning shrimp byproducts into spices and input materials, in collaboration with Can Tho University, said Toshinao Tanaka, chairman and managing director at Takesho, at a meeting in the city on August 6.
According to Le Viet Dung, vice president of Can Tho University, the firm set up machinery worth over US$1 million at the school to study technological processes. In particular, a process to extract the protein in shrimp heads to make spices and food materials reached completion earlier than scheduled.
Takesho wants to start work on the plant early next year. The project will cover two hectares of land in the city's Tra Noc 2 Industrial Zone.
Takesho chose this location for the facility because of its proximity to the school and Can Tho International Airport, making it convenient for research, cooperation and transport.
Moreover, infrastructure facilities in Tra Noc 2 are more adequate than those in other industrial zones and there are many agro-aquatic processing firms active in the zone, which is expected to supply sufficient shrimp byproducts to the plant, said the Takesho chairman.
However, Nguyen Thi Kieu Duyen, deputy director of Can Tho Management Board of Processing and Industrial zones, asked Takesho to establish its legal entity in the city so that the project can be executed quickly.
Meanwhile, the municipal vice chairman, Duong Tan Hien, asked departments and agencies in the city to create favorable conditions for the Japanese firm to build the plant in January next year.
Source: thesaigontimes.vn