HIMA - Leading German industrial safety company presents in Vietnam
Saturday, June 29,2019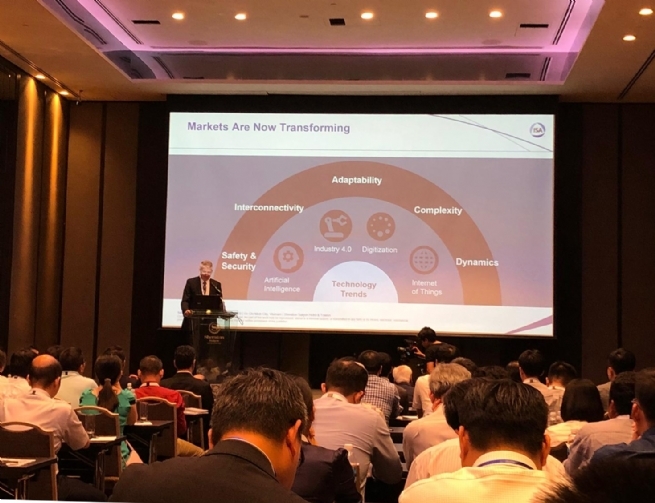 AsemconnectVietnam - For the first time, HIMA presents and exhibits in Vietnam at the International Society of Automation (ISA) Vietnam 2019, showcasing the HIMA FlexSILon Boiler and Burner Control Systems (BCS) solutions, with a full-sized mock-up of a burner process demonstrating how HIMA optimizes the Air/Fuel ratio for customers.
"Critical to power generation, processing, manufacturing and chemical plants are the boiler and burner control systems. However, traditional burner controls are often insufficient and out of date in times of increasingly strict safety standards and environmental regulations. A small accident can have catastrophic consequences, endangering human lives, and incurring high costs. With the burgeoning economy and industrialization of Vietnam, and the inflow of more human capital-intensive manufacturing into Vietnam, this is the perfect time for HIMA to introduce our Smart Safety solutions and best practices here," says Friedhelm Best, Vice President, Asia Pacific, HIMA.
HIMA highlights the FlexSILon BSC, the all-in-one smart safety application for burner management, combustion control, boiler protection and boiler control. It is configured for multi-burner systems and multi-fuel burner systems, with centralized operation and observation of the firing process supported by extensive and powerful communication interfaces and protocols.
With the FlexSILon BCS solution, plants can maintain full control of all system components, automatically adjusting temperature, pressure, mass flow and volumetric flow rates, and furnace performance to the ideal operating conditions and stabilized.
At the event, Mr Friedhelm Best delivers a keynote, on the HIMA Smart Safety principles and practices. Mr Sujith Bhaskara Panikkar, Director of consulting, HIMA, is speaking on Functional Safety and Cybersecurity and Mr Andrew Chee, business development manager, HIMA, is presenting on High-Integrity Pressure Protection Systems (HIPPS).
N.Nga
Source: VITIC/Vccinews.vn