Lotte Finance launched in Vietnam
Friday, June 28,2019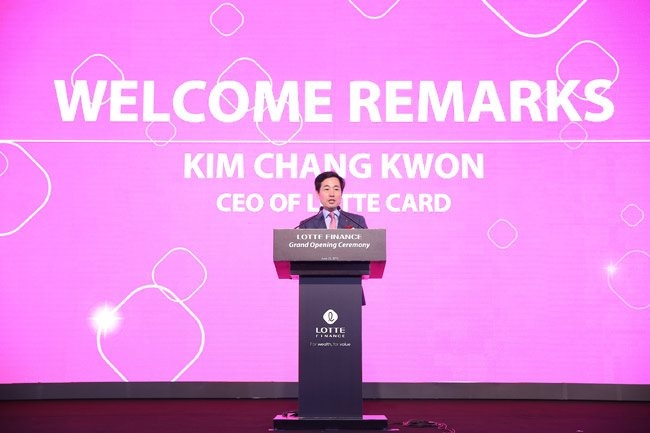 AsemconnectVietnam - LOTTECard on June 25 launched its subsidiary Lotte Finance Vietnam Co., Ltd, (Lotte Finance), marking its foray into the Vietnamese finance market after nearly six months of operations.
LOTTECard began exploring the market in Vietnam in 2009, and signed an agreement to acquire 100% of TechcomFinance in 2017.
The deal was completed in March 2018, marking Lotte Corporate's penetration into the financial sector in Vietnam.
Lotte Finance has launched consumer loans and credit cards Lotte Finance Visa Platinum and Lotte Finance Visa.
The company now has three offices located in Hanoi and HCMC, with more than 500 employees working at 10 service introduction points in nine cities and provinces in the country.
The business license of Lotte Finance was approved by the State Bank of Vietnam in September 2018, making LOTTECard the first Korean credit card company to operate in Vietnam.
"With our experience, accumulated over a long time in the field of consumer finance, backed by the service network of Lotte Group affiliates operating in Vietnam, we are optimistic about the growth prospects of Lotte Finance," Kim Chang Kwon, chief executive officer (CEO) of LOTTECard, said in a statement.
The CEO went on to say that moving forward, Lotte Finance will grow with Vietnam and strive to contribute to society, create jobs and improve the standard of living of Vietnamese people. As the Fourth Industrial Revolution, or Industry 4.0, is replacing the traditional operation practices of the economy, Lotte Finance aims to become a leading consumer finance services provider, applying advanced technology to develop useful and convenient financial products as well as enhancing customers' experience and satisfaction.
Kim Jong Geuk, general director of Lotte Finance, said that the company had made significant investments in developing an effective underwriting process and customer information-appraisal system based on advanced credit management technology such as fintech and Big Data.
"Based on that, we can make rational lending decisions that are appropriate and safe for both our company and customers," the general director said.
Source: thesaigontimes.vn