Bamboo Airways to open aviation academy in Binh Dinh
Thursday, June 27,2019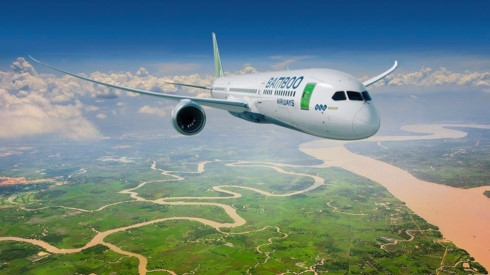 AsemconnectVietnam - Bamboo Airways will start building an aviation academy this year to improve its human resource management.
Dang Tat Thang, vice chairman of Bamboo Airways said the construction would start this July. Binh Dinh People's Committee officially approved the project on June 19. The project was also added to the planning of education provider network in Binh Dinh by 2020.
The academy will cover 10 hectares with an investment of nearly VND700bn (USD30m). It is expected to operate by the first quarter of 2022, training nearly 3,500 students per year for various roles including pilots, flight attendants, technicians and ground employees.
In March, real estate developer FLC Group proposed to build an international university of technology tourism aviation in Ha Long. Bamboo Airways will co-operate with FLC Group to submit a plan for prime ministerial approval about more training courses in transport management, international aviation operation, airport management and flight operations.
Bamboo Airways will also work with the New Zealand Aviation Academy to train pilots to meet international standards. It is hoped that the project will ensure local aviation development and improve competitiveness.
Bamboo Airways plans to exploit from 37 to 40 flight routes this year. In April, it had opened three new routes to the Republic of Korea (RoK), Taiwan (China) and Japan.
It has opened a general agency in the RoK this may and will open another general agency in Japan in July. It has set the goal to operate 100 flights daily and serve five million passengers in 2019.
It is expecting to have over 30 planes in 2023. They will receive new Boeing 787-9 Dreamliners in the fourth quarter of 2020. "This plane is suitable for medium and long trips with new technology, stable operation and optimal performance," Thang said.
As of now, Bamboo Airways has completed 10,000 flights with a 90% occupancy rate and punctuality rate of about 95%. According to the Civil Aviation Authority of Vietnam, it is one of the most punctual airlines in Vietnam.
Source: Vov.vn