KHATOCO: Paying attention to personnel
Friday, May 31,2019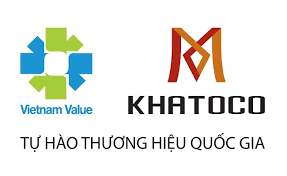 AsemconnectVietnam - Starting as a small-scale tobacco trader 36 years ago, Khanh Viet Corporation (KHATOCO) is now a leading light in the business community and one of the most effective State-owned enterprises (SOEs) in Khanh Hoa province. Speaking of the company's success over three decades, Mr Le Tien Anh, President of the Board of Members and General Director of KHATOCO, said that success comes from just personnel.
He said, KHATOCO started up at a low starting point with a total investment capital of VND6 million. But, over the past 36 years of construction and development, the corporation has been already very powerful with 28 member companies with a combined registered capital of VND5,500 billion, including the owner's equity of VND2.5 billion. KHATOCO is engaged in nine industries in 63 provinces and cities and employing over 5,500 workers.
Not only growing in scale, KHATOCO also constantly improves its performance. Over the years, the corporation has always fulfilled and even exceeded the State budget contribution value assigned by the State.
There are many factors leading KHATOCO to success but human factor is the core. And, among the human factor, the leader is the most important. Without doubt, the behaviour of the leader affects the company he/she is running. If the leader is transparent, enthusiastic and dynamic, the apparatus will also be transparent and developing. In this regard, during 36 years of construction and development, KHATOCO is proud to have generations of enthusiastic leaders who have always strived to build a solid, enthusiastic, transparent and creative working environment from the top down. This factor has enabled KHATOCO to sustain its development in any circumstances.
KHATOCO recruits new employees every year who have to pass the most rigorous and transparent recruitment procedures. The company never accepts to use emotions and personal relations to pass the general recruitment mechanism. The company also sets very clear KHATOCO personnel criteria and orientations. KHATOCO employees must meet all qualities of professional competence and appropriate working skills, and fit its corporate culture and cohesion. While employees meet all conditions, KHATOCO must be able to create an environment for them to promote their personal capacity, virtues and responsibility.
At KHATOCO, every position is always competitive. In a corporate environment where the leader has no one to compete with and a replacement only takes place at his retirement, he/she will lack motivation and aims for higher development, resulting an overall downgrade in corporate performance. The company must create an environment where everyone has the opportunity of promotion.
In addition, to promote the capacity and discover new factors, we must be bold enough to assign challenging jobs to the younger. Assignment does not necessarily mean to give a position but a job to be done. In the reporting mechanism, we cannot have only a single way of reporting to a direct superior. All reports must be reserved, even emails must be sent in 'cc' mode to let others know the case. If we assess a tree with its shadow, we can hardly make it right. In a company, fruits grown by employees will be harvested by only their superior.
KHATOCO launches general recruitment nationwide every August. The company recruits for all divisions and does not only find new employees but employ new ones to create a competitive working environment. When the company recruits, all related processes and procedures must be made open and transparent. Every candidate must register and submit application forms through the company's website. Then, the human resources staff will publicly score and classify them. Then, candidates must pass many other interview, IQ test and teamwork skills before reaching decisive executive interviews. Once employed, they must submit action plans and objectives to be achieved in six months and one year. Then, the company will have a round of performance assessment. Anyone who cannot pass this ground will be fired.
Over the past 36 years of construction and development, KHATOCO has always excellently accomplished its "double task" of doing business and fulfilling social and political tasks. KHATOCO never feels hesitant to invest in remote areas where ethnic minorities are living to create new jobs and incomes for locals to help reduce sustainable poverty. It is no coincidence that, in the past two decades, KHATOCO has been pioneering to the northern mountainous region, near China, to invest in 3,000 ha of tobacco plants, to Tay Ninh province to grow 2,000 ha and to Cambodian border-sharing regions, Gia Lai and Dak Lak to plant 4,000 ha. The company is committed to bring revenue of VND40 million per hectare in a harvest season. And, it is no coincidence that KHATOCO recently relocated its garment factories from Nha Trang City to Ninh Ich district to create jobs for more than 1,500 workers in the two poorest communes in the province. KHATOCO's business presence is extended to border-sharing regions, or Khanh Vinh and Khanh Son regions because it targets more sustainable social development. This is something many other businesses cannot do.
In addition, KHATOCO's philanthropic perspective is also different from many businesses. The company's policy on this activity is very clear. The company never integrates advertising and branding into community activities. Therefore, KHATOCO has financed hundreds of billions of Vietnamese dong for education and health projects without having its name mentioned publicly. This is also the way KHATOCO educates its employees of their sense of community.
The economy keeps changing constantly and creates attractive investment opportunities from time to time. But, KHATOCO never runs after market development, but it bases on its own strengths and local strengths to develop. Furthermore, KHATOCO constantly invest in improving the product quality and services, approach advanced management solutions, achieve new goals and never feel satisfactory with the company's success.
N.Nga
Source: Vccinews.vn