Jeju Air recruits Vietnamese flight attendants
Thursday, May 23,2019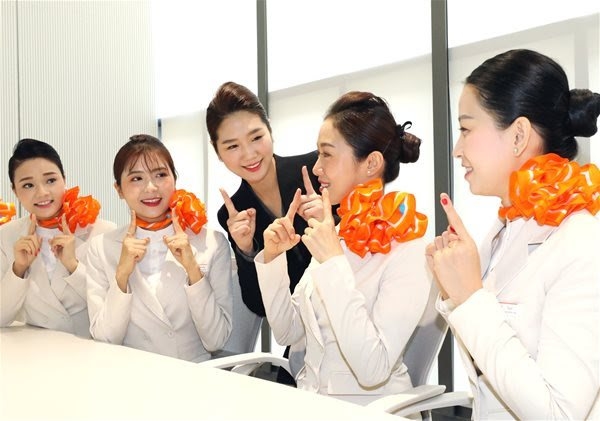 AsemconnectVietnam - Vietnamese flight attendants on May 22 started working on flights operated by South Korean carrier Jeju Air. They were recruited by Jeju Air to serve the rising number of Vietnamese passengers to South Korea.
This marks the first time the airline has recruited foreign flight attendants, most of whom are Vietnamese, to meet the high demand for travel to South Korea among the local people.
The airline in a press release noted that 10 Vietnamese flight attendants had been recruited. They had participated in a two-month training course on customer service, flight procedures, aviation safety and the correct use of first aid kits and emergency equipment before taking the job.
As of April this year, some 150 foreign staff members worked for the airline.
Jeju Air currently operates 49 weekly flights from Incheon and four other South Korean cities, including Gimhae, Daegu and Muan, to the Vietnamese cities of HCMC, Hanoi and Danang.
At an event to present its business plan in Vietnam in late 2018, a Jeju Airline representative said the number of seats offered on Jeju Air flights linking the two countries had skyrocketed to 720,000 in October last year from 150,000 seats in 2015.
Source: thesaigontimes.vn