EVFTA opens wide spectrum of healthcare opportunities
Sunday, January 26,2020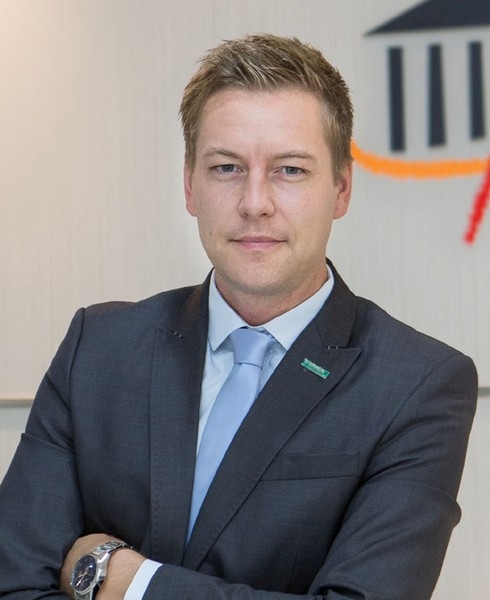 AsemconnectVietnam - Vietnam is growing as a manufacturing location for medical device producers, and exports have been posting consistent growth.
Torben Minko, chairman of EuroCham's Medical Devices and Diagnostics Sector Committee, discussed with VIR reporter the opportunities and the preparation of members ahead of the EU-Vietnam Free Trade Agreement.

Last year saw improvements in total sales of medical devices. How did members of the Medical Devices and Diagnostics Sector Committee (MDDSC) perform in Vietnam in 2019?
Vietnam's healthcare infrastructure has developed rapidly over the past few years. This is thanks to the significant efforts of the Vietnamese authorities to improve public infrastructure across the country and to open the market to private healthcare providers.
The related double-digit growth of the medical devices and diagnostics market, which consists of around 90 per cent imports, has stimulated multinational corporations (MNCs) to better serve the market through investments in a solid local network of partners. This has involved the set-up of representative offices or, very often, the creation of local Vietnamese branches employing and training high-qualified Vietnamese experts.
It has also created opportunities for some of the MNCs to establish local production to serve the market with high-quality healthcare products.

How can the Vietnamese gov­ernment work with the legal framework to leverage for­eign investment, and to benefit Vietnamese patients?
Continuous improvements in regulations and harmonization are the key to access innovations and knowledge for the Vietnamese healthcare community, as well as an increase in pre-sales and post-­sales service levels to healthcare providers. Decree No.36/2016/ND-CP, Decree No.169/2018/ND-CP and Decree No.03/2020/ND-CP amending decrees 36 and 169 on medical device management, which has been largely aligned to international standards, are only two examples and significant milestones for the improvement of the regulatory landscape.
Consistent implementation will foster a more efficient and quality-oriented supply of medical devices and diagnostics solutions in Vietnam for the benefit of Vietnamese patients.
A number of issues still need to be addressed in order to keep on the path to a state-of-the-art healthcare system, giving efficient access to innovative and high-quality healthcare to all citizens.
These include improving the regulatory, budgetary, and ad­ministrative framework through healthcare technology assessment to optimize usage, quality, and costs of medical devices through­out their life cycle; preventing counterfeiting and illegitimate imports; focusing on the medical device socialization and machine installation process; and providing diverse and feasible socialization models as well as consistent poli­cies to create an open and transpar­ent legal framework that will stim­ulate further foreign investment.

What prospects for MDDSC members do you foresee in 2020 when the EU- Vietnam Free Trade Agreement (EVFTA) takes effect, and what preparations have members made to cash in on these projects?
MDDSC's companies welcome the major opportunities created by the EVFTA. It will come with further improvements of regulatory standards, exchanging information on customs requirements, investing in the modernization and simplification of customs procedures, and ensuring transparency. New market access opportunities will be created to become long-term partners in Vietnam.
Continuous improvement in the regulatory and legal frameworks, and training for ministries and hospitals to allow better understanding of the policies as well as full compliance with the law, will stimulate more investment and ultimately a more sustainable state-of-the-art healthcare system in Vietnam.
Our mission is to engage with governments, regulators, payers, healthcare providers, and others to advocate good practice, promote high industry standards, and help develop policies which will shape the future of healthcare in Vietnam.
This will enable timely access to sustainable, innovative, and high-quality healthcare for all citizens of Vietnam. MDDSC, which consists of 24 international companies responsible for more than 70 per cent of the medical device and diagnostic market, is happy to continuously work together with the respected departments for the benefit of Vietnamese patients.

Source: vov.vn