Businesses advised to outline long-term vision for CPTPP benefit
Tuesday, April 14,2020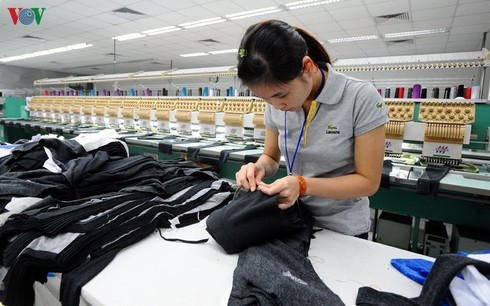 AsemconnectVietnam - Local firms must outline a long-term vision and implement institutional reforms in order to maximise the benefits presented by the Comprehensive and Progressive Agreement for Trans- Pacific Partnership (CPTPP), according to insiders.
Experts believe that there remains plenty of room for local textile, footwear, and beverage industries to boost their exports among other CPTPP members with Vietnamese firms operating in these sectors able to develop production by strengthening institutional reforms through the trade pact.
Aside from promoting exports, local enterprises are expected to enjoy opportunities to import raw materials, machinery, and equipment from other CPTPP members at a reasonable cost whilst also gaining access to high-quality logistics production and telecommunications services.
At present, the novel coronavirus epidemic has slowed global trade with several countries moving to impose travel restrictions which are hindering the country's import-export prospects.
However, taking advantage of the incentives given by free trade agreements like the CPTPP is expected to accelerate domestic production and export figures over the long term.
According to the World Bank, Vietnam's exports to other CPTPP countries by 2030 is predicted to increase from US$54 billion to US$80 billion, accounting for 25% of the country's total export turnover.
Most notably, the market share of export turnover for the footwear, textile, wooden, and beverage industries stands at 12.5%, 16.04%, 20%, and 23.46%, respectively.
Nguyen Anh Duong, Head of the Macroeconomic Policy Department under the Central Institute for Economic Management, says businesses have so far only paid attention to short-term issues such as taxes and tax reduction. Indeed, many have failed to gain an insight into the rule of origin, Sanitary and Phytosanitary measures, technical barriers to trade, and lack information regarding the networks of domestic and foreign suppliers.
As a means of utilising the benefits of the CPTPP, firms must tackle challenges and improve competitiveness in the implementation of the CPTPP, Duong emphasises.
Vo Tri Thanh, Director of the Research Institute for Brand and Competitiveness Strategy, notes that aside from efforts by local enterprises, the government should focus on improving the legal framework in line with commitments, serving to meet new trends. This can ensure that the economy develops in a sustainable manner and speeds up institutional reforms to remove hurdles that businesses face, especially small and medium-sized enterprises.
Source:
english.vov.vn/economy/businesses-advised-to-outline-longterm-vision-for-cptpp-benefit-412500.vov