CPTPP to advance Vietnamese farm produce's foothold in global supply chain
Wednesday, July 3,2019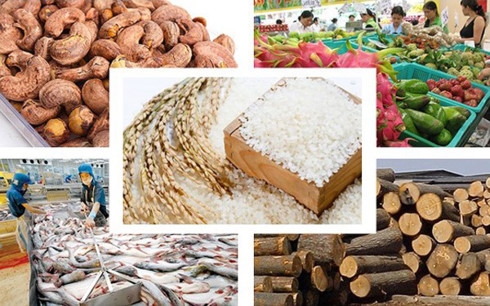 AsemconnectVietnam - Agricultural firms should be keen to seek potential alliances with partners from CPTPP member countries in order to benefit from the transfer of cutting-edge technologies by the latter through the joint implementation of large-scale projects, thus deepening their penetration into regional and global supply chains.
Pham Quynh Mai, deputy head of the Multilateral Trade Policy Department under the Ministry of Industry and Trade, said that Vietnam has pledged to offer common tariff lines on goods imported from member countries of the Comprehensive and Progressive Agreement for Trans - Pacific Partnership (CPTPP).
The country has committed to eliminating 66 per cent of import tariffs right after the new - generation trade pact took effect on January 14, 2019. This ratio is set to increase to 86.5 per cent three years after the implementation of CPTPP.
A five-to-10-year road map on tariff cuts will be planned for the remaining categories, Mai added.
She recommended that local firms should make sense of CPTPP requirements as well as binding commitments by Vietnam and other member states. Due attention should be paid to updating tariff incentives as committed in the trade pact and developing products which give enterprises an advantage over rivals in order to boost their overseas shipments.
The CPTPP definitely represents an array of lucrative business opportunities for those willing to make drastic changes and sketch out medium-to-long term business schemes in line with CPTPP requirements and market trends.
The local agricultural sector is forecast to face a variety of challenges and fierce competition from rivals in other CPTPP members as the country's agricultural productive capacity and mechanization remains limited in comparison with that of developed members such as Australia, Japan, and New Zealand.
According to Tran Manh Bao, chairman of ThaiBinh Seed company, local agricultural firms should make bold investment in upgrading their current processing and preservation technologies in conformity with the stringent requirements prescribed by CPTPP member countries. This aims to improve local farm produce and make them desirable to other CPTPP member countries.
Economist Le Xuan Nghia stressed that agriculture and tourism, not industrial production, should be Vietnam's economic spearhead as it currently lags behind developed countries in terms of industrial production, digital transformation, and artificial intelligence. As such, the Vietnamese Government has always embraced a firm policy on utilizing possible resources for the overall development of the agricultural sector.
Big investments should be made to research and develop seed production and reservation technologies that can meet the strict technical standards and rules of importers, including those from CPTPP member states, Nghia claimed.
The CPTPP took effect in Vietnam on January 14, 2019. Previously, the National Assembly passed a resolution approving the deal along with related documents last November.
Prime Minister Nguyen Xuan Phuc has recently issued Decree No. 57/2019 on prescribing the country's preferential export tariffs and offer special preferential import tariffs to implement the CPTPP until December 31, 2022.
Tariffs on imports such as fruit and frozen foods from six CPTPP member countries, will be slashed to zero backdated to January 14 this year to 2022.
The decree is applicable to Mexico, Japan, Singapore, New Zealand, Canada, and Australia, where the CPTPP Agreement has come into effect.

Source: vov.vn