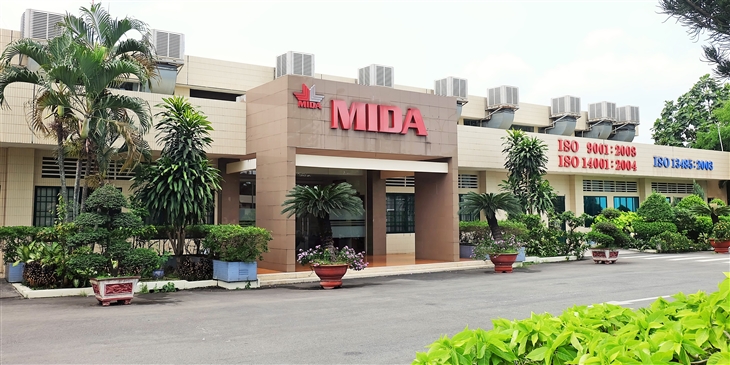 MIDA Precision Mold Corp.


• MIDA has been established since Oct-2005, based in Long-An province of Vietnam with the area of 25.000m2.


• MIDA is a leading manufacturer of precision injection molds and plastic components in Vietnam & Asean.

• MIDA is a professional partner in providing one-stop shop for precision mold & plastic component manufacturing for the Customers who are producing electrical/ electronic/ automative appliances, connectors & medical devices.


• Unlike other suppliers, our solution enables you to minimize the total cost of ownership & lead-time for manufacturing your molds & plastic components.


• MIDA is mainly exporting to Japan, Asean, North America & EU markets for the international clients such as: Schneider Electrics, SamSung, Nidec, Furukawa, Fujikura, Canon & Simport Scientific, ...


• Customers are delighted our quality by effective application of ISO-9001, ISO-14001, ISO-4500 & ISO-13485 system through-out the organization.

---