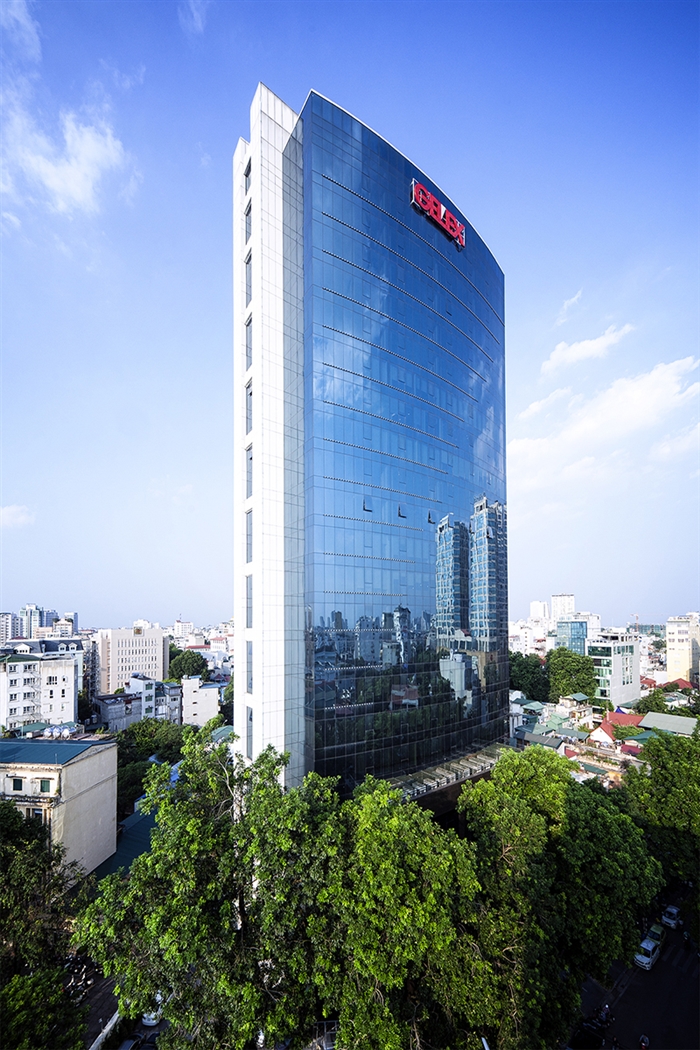 GENERAL INTRODUCTION
Vietnam Electrical Equipment Joint Stock Corporation (Gelex) established in 1995 to focus the power of production units under the electrical engineering industry. Over 20 years of establishment and development, now Gelex is operating with the model of 9 member companies, Gelex mainly manufactures electrical equipment. At the same time, we have been expanding, multidisciplinary development in various fields, including energy investment, port services - Logistics and real estate investment.
Gelex focuses on developing four main business areas:
Manufacturing and trading in electrical equipments:
Gelex is proud to own famous electrical appliance brands as Cadivi, Thibidi, EMIC measurement equipment, HEM and VIHEM electric motors ...Gelex's electrical equipment products are always in the top position in Vietnam with millions of electrical equipment installed per year and exported to foreign markets. Here, we apply advanced technology with modern production lines, environment-friendly materials, high-quality human resources and quality management system according to international standards such as ISO 9001 - 2008, ISO 9001-2015.
Energy investment:
Gelex expanded business model - which specializes in research, development, transfer and application new renewable energy; to create a full energy ecosystem for development of electrical equipment industry in Vietnam. This is a potential and challenge area, put Gelex become a leading renewable energy exploitation brand, contributing to ensure national energy security, climate change mitigation and sustainable economic –society development.
Port & Logistics services:
Gelex oriented construction of the business chain to save costs and create sustainable values. Gelex invests in developing a system that provides professional logistics services and all in one. Orientation for the period 2017 - 2019, Gelex will finish warehousing system, seaports covering key economic regions of the country; aims to become the top 3 largest logistics businesses in Vietnam in 2020.
Real estate business
Gelex expanded real estate business in order to satisfy market demand, continue foundation of financial resources, human resources and available real estate systems. Our target is that providing a positive leverage to real estate market with projects of office/hotel/ senior commercial complex centers, international standards on the golden location in big cities.
- Hanoi Melia Hotel - 44B Ly Thuong Kiet
- Gelex Tower Office Building - 52 Le Dai Hanh
- Land No. 10 Tran Nguyen Han and 27-29 Ly Thai To
Nine member companies
1. Gelex Electrical Meter Equipment Co.,ltd – EMIC
2. THIBIDI – Electrical Equipment Joint Stock Company
3. Electrical Devices Joint Stock Company No.1 – VINAKIP
4. Gelex Investment and Construction – Gelex ICC
5. CFT Vina Copper Co.,Ltd
6. Vietnam Electric Cable Joint Stock Company – CADIVI
7. Hanoi Electromehanical Manufacturing JSC – HEM
8. Vietnam – Hungary Electric Machinery Manufacturing JSC
9. EMIC Production and Trading JSC – EPT
Contact
Address: Gelex Tower Building, 52 Le Dai Hanh, Hai Ba Trung, Hanoi
Phone: 04 3972 6245/46
Email: Gelex@gelex.vn
Website: www.gelex.vn
---