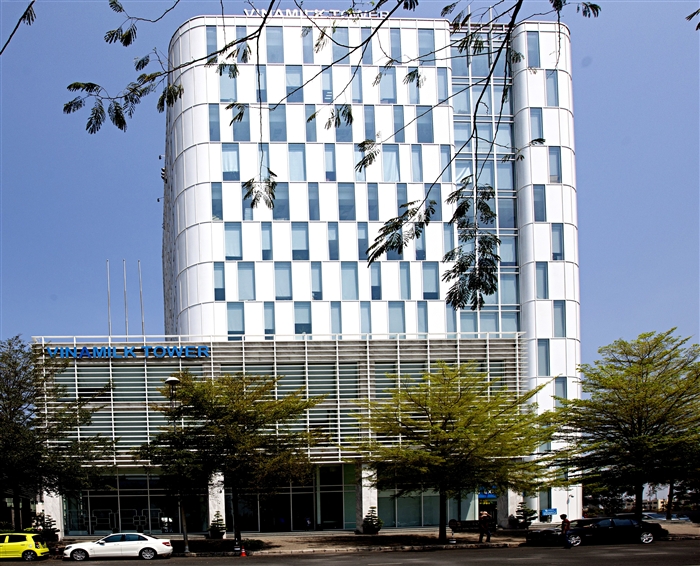 Vietnam Dairy Products Joint Stock Company
After nearly 40 years of establishment and development, the Vietnam Dairy Products Joint Stock Company – Vinamilk has made a great impact in national branding as a leading dairy company in Vietnam, a distinctive representative for Vietnamese economy. In 2016, Vinamilk celebrated its 40th birthday with an important milestone in history by being the first company of Vietnam to be selected in TOP 50 best listed companies in Asia-Pacific region by Forbes Asia (Vinamilk held 24th position). With this big achievement, the company is aiming to be one of the world's 50 biggest dairy companies with turnover of US3 billion.
In December 2003, Vinamilk marked a new development milestone, becoming the first dairy product company to be successfully equitized in Vietnam - with a share capital of 1,560 billion Vietnam Dong, turnover of 3,800 billion Vietnam Dong, tax payment of 656 billion Vietnam Dong. By 2015, its turnover had increased over ten times to 40,222 billion Vietnam Dong, owner equity to 20,924 billion dong, and market capitalization of approximately 155,000 billion dong.
In the last 5 years, Vinamilk always achieved impressive growth rate: The average annual turnover increased to over 20%/year, leading in dairy field market share: 53% of milk, 83% of yogurt, 28% of powdered milk, 79% of condensed milk. Its profit increased an average of 15% per year, contribution to State budget reach an average of 3,000 billion/year.
The inauguration of 2 Mega powdered milk and liquid milk factories with huge capacity in 2013 enabled Vinamilk to not solely meet the increasing domestic demand but also to enhance exporting capacity.
Besides, Vinamilk has continued its strategic investment in raw material development to comply with international standards. Till now, Vinamilk has obtained 7 operating farms and 2 under construction large-scale farms with Australia, USA and New Zealand imported cows. Vinamilk's farms are built to meet the Global G.A.P standards to assure best quality to its products. All farms are equipped with the modern sewage disposal system without polluting environment. Moreover, Vinamilk is also collaborating with nearly 8,000 dairy farmers who own over 120,000 heads of cattle throughout the country, collecting an average of about 750 tons of milk per day, creating jobs for farmers, building a stable and sustainable dairy industry in the country.
Developing and expanding to overseas market are always in long-term strategy of Vinamilk. Since 1998, export turn-over has quickly increased from about US30 million to US250 million in 2015, with annual growth rate reaching 24% per year. Within 17 years, total export turn-over of the company has reached US 1.9 billion. Vinamilk's products are now presented in over 40 countries worldwide, including areas of America, EU, Africa, ASEAN, Middle East and other countries.
- Vinamilk made an investment (with 23.8% of stake) into Miraka factory in New Zealand, supplying high quality raw-material for Vinamilk as well as for exporting to EU market.
- In Cambodia, Vinamilk also joined the partnership (with 51% of stake) in establishing Angkormilk factory to supply local need for dairy product.
- In America, Vinamilk owns 100% of stake of Driftwood factory – supplying milk to the largest school system in Los Angeles, California, USA.
- An investment into Poland is the company's mean to approach EU market.
---