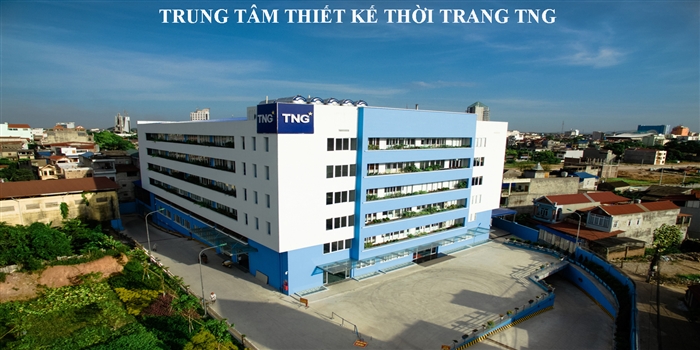 TNG Investment and Trading Joint Stock Company (TNG) was established on November 22, 1979 with 100% state capital. Over 37 years of construction and development, the company has some important milestones as follows:
Date 01/02/2003 : The company was equitized with the charter capital of VND10 billion, 100% of shareholders' capital; since then TNG became non-state enterprises under private ownership.
Date 22-11-2007: TNG's shares are listed on Hanoi Stock Exchange.
Recognition of these achievements, in 2009 the President of the Socialist Republic of Vietnam has awarded the Labour Order second class for TNG and to Chairman Nguyen Van Thoi Labor Medal Third Class.
Company size : TNG has 11 garment factories with 217 production lines and auxiliary plants: embroidery plant, washing industry, producing barrel bags, carton, cotton plant, quilted cotton.
TNG was ranked in the "Top 500 largest enterprises in Vietnam", "TOP 10 largest firms of the textile industry of Vietnam" and also has affirmed TNG brand in domestic and foreign markets. TNG is a multi-area enterprise and the company's main area is export garment, in which US market accounted for 54%, the EU accounted for 21.9%, Canada and Mexico accounted for 11%, 7% in Korea, 3% in Japan and other markets accounted for 3.5%.
TNG has focused on intensive investment in garment factories, as well as investment-oriented products, sources. So far, TNG's garment factories have invested sewing machines and equipment of all kinds (from one needle machine, two needle machine to special machines such as 1 metallic high-speed electronics machine, harvesting bag machine, automatic cutting machine, automatic back nose, seam presses machine… some of these devices are synchronized from the stage marker spreading, cutting, sewing and finishing. Some stages equipped with relatively modern regional and international marker as equipment, spreader, completion and some production lines with the modern and closed technological process.
Design, grading and marker making have done purely on a computer with the aid of computer software such as Gerber/lextra. The technological process and the design of production line have been made for all the goods codes before production to ensure increased productivity and the basis for calculation of wage. The above investment has brought a new prosperity face to the units in the initiative source and clients to specialize production and on the other hand helped the units to improve productivity and product quality, increased credibility with customers as well as promoting the competitive advantage and since then TNG has changed and developed the production technology process; the construction of technology process for each product has been highly specialized in the critical stages.
To maintain the relationship and long term cooperation with domestic and foreign customers and partners, TNG has also paid attention to the goal of satisfying customer demand in all aspects, assurance quality and competitive price. To do this, TNG's leadership and customer representatives should have quarterly/annual meetings and regular changes and orientation as follows:
1. Orientation of production capacity, production plant and categories.
2. Discussing customer's requirements, evaluating, plan to expand production.
3. Discussing the method of calculating CM price in line with the market and profit of each party.
4. Exist issues.
---