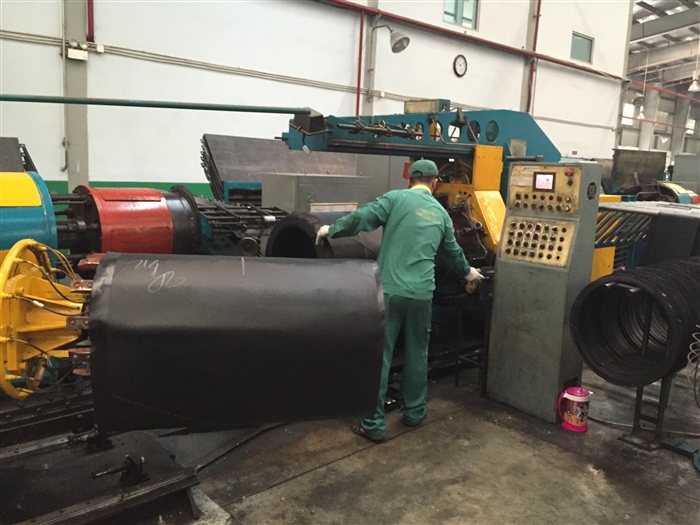 VINACHIMEX - 47 YEARS OF CONSTRUCTION AND DEVELOPMENT
Chemical Import Export And Supplies Company Limited (VINACHIMEX) was founded in 1969 by decision of the General Department Chemical, now the Vietnam Chemical Corporation. In the early days, the company has a duty of receiving, transporting, supplying of materials, equipment, chemicals for manufacturing in the business units of the Group.
Entering the era of innovation, implementing innovative ways of economic thinking and policies of economic development, operating under the socialist-market economy, encouragement of expanding trade relations between domestic economic sectors with foreign countries, the company got work assignment: direct relationship and transactions with domestic and foreign businesses to perform trade agreements, cooperate technical economic, sign the contracts of import-export products and raw materials in the chemical industry and other economic sectors.
Whether in wartime or peacetime, despite facing many fluctuations in the renovation period, the company is always quick to find ways and methods to overcome difficulties, innovative and flexible to meet the new situation of the market and new demand of customers demand. Over the years, the company has continuously developed and asserted themselves in the market, becoming a trustworthy and responsible partner. The company always implements its commitments with partners and customers. So far, the company has accumulated lessons, valuable experience in international business, expanded relationships with major partners in the world, diversified its products to meet the different needs of the domestic market.
Business areas
Currently, the Company is focusing on the key business areas:
1. Trading in fertilizers, materials to serve the chemical industry, the machinery and chemical production line;
2. Warehouse business and leasing office at No. 4 Pham Ngu Lao street - Hoan Kiem District - Hanoi, No. 35-37 Trang Thi street - Hoan Kiem Dist - Hanoi, No. 516-518 Ha Huy Tap street - Yen Vien - Gia Lam - Hanoi and Quan Toan - Hai Phong;
3. Trading in consumer goods with imported and high quality goods;
4. Reception and transportation and providing services related to foreign trade;
5. Production of liquid silicate.

Vision - Mission
With its success, the company is trying to become a largest supplier of raw materials, machinery and equipment for chemical industry in Vietnam and a major exporter of fertilizer in the international markets. This is the vision that the company is looking to and determined to perform in the future. To accomplish this goal, the company understands its mission:
- For the market: to provide diversified products to meet all needs of customers with safety, quality, the right quantity with financial incentives and good after-sales service.
- For shareholders and partners: In the spirit of cooperation and development, the company is committed to become the companion of the shareholders and partners, attractive value-added investment.
- For employees: To build a professional, dynamic and creative working environment and humanities; facilitates high-income and developing equitable opportunities for all employees.

Products and Services
Fertilizer:
DAP (Di-Ammonium Phosphate). Production: 100,000 tones/year.

Mixed NPK fertilizer: Production: 100,000 tones /year

FMP (Fused Magnesium Phosphate): Production: 50,000 tones/year

MAP (Mono Ammonium Phosphate powder): Production: 30,000 tones/year
UREA clean:. Production: 100,000 tones/year
UREA? turbidity: Production: 50,000 tones/year
Phosphate bead: Production: 20,000 tones/year
• Basic Chemicals: liquid silicate, H2SO4, HCl, H3PO4, SO2 original product, original product (PO4) 3 ...
• Rubber products: tires, tires of automobile, bicycles and motorcycles
• Electrochemical products: batteries, battery.
• Detergents: Liquid caustic soda, hydrochloric acid, javen, liquid chlorine, water treatment chemicals PAC....
• Plant protection chemicals: veladamixin, cacbuafuran...
• Services: reception, transportation, trust import and export and other services related to foreign trade operations.
---