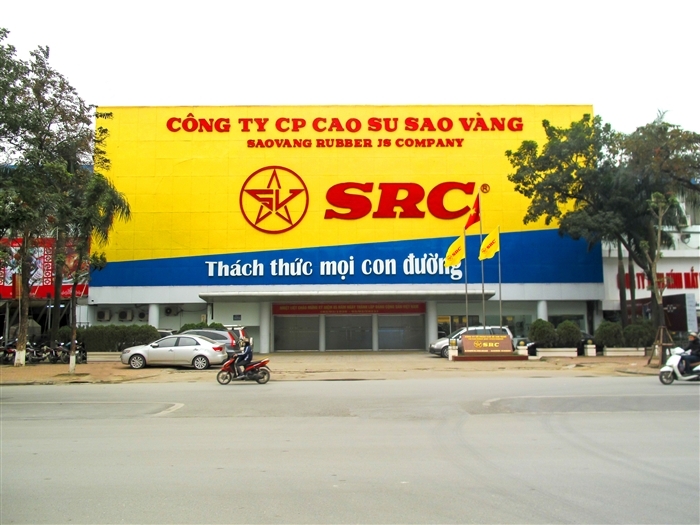 Sao Vang Rubber Joint Stock Company, formerly known as Sao Vang Rubber Factory was founded in 1960, with international brands SRC. Over 55 years of development, SRC specializes in manufacturing tires: aircraft, automobile, special vehicles, motorcycles, bicycles, electric bicycles, conveyor belts and technical rubber products.

In 1992, SRC's scheme on manufacturing aircraft tires won VIFOTEC awarded by Vietnam Fund for Supporting Technological Creations, bring SRC officially to the only enterprise in Vietnam producing aircraft tires for national defense.

Entering the market economy, in the fierce competition from domestic and foreign enterprises, SRC has invested in technology, modern equipment and applied advanced science and latest technology to improve product quality and put a solid foothold in the market. SRC pays attention to monitoring quality of each production stage, and applies a quality management system ISO 9001 and environmental management system ISO 14001. As a result, SRC's products have good and stable quality, satisfying the strict requirements of consumers.

The company's sales network includes the branches and agents throughout the country. SRC's products are exported to many countries around the world such as USA, Russia, Belarus, Angola, Tanzania, Malaysia, Cambodia, Bangladesh, Pakistan ...

Sao Vang Rubber Joint Stock Company has achieved many titles, awards such as: "Viet Nam Strong Brand Name" from 2006 to 2014; "Vietnamese goods favoured by customers" in 2013, 2014, 2015; "Outstanding products and services of Vietnamese brand" in 2014; the certificate "Key industrial products of the City" issued by Hanoi People's Committee for many years and the award "Vietnam high quality goods voted by consumers" for 20 years…

By its affirmed product quality, Sao Vang Rubber Joint Stock Company is ready to take on new challenges and opportunities to integrate and develop along with the global economy.

---