Vietnam targets US$10 billion from seafood exports in 2019
Thursday, April 11,2019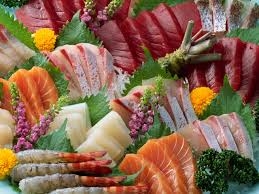 AsemconnectVietnam - Vietnam earned US$9 billion from aquaculture exports last year despite restrictions imposed on many of its key exports. This year the fishery industry has targeted an export revenue of US$10 billion.
In the first quarter of this year, Vietnam's seafood export value reached US$1.8 billion. Japan, the US, China, and the Republic of Korea are the top four importers of Vietnamese seafood.

To realize the US$10-billion export target set for this year, Nguyen Hoai Nam, Deputy Secretary General of the Vietnam Association of Seafood Exporters and Producers (VASEP), underscored the importance of paying constant attention to quality and branding, dealing with issues related to source materials, maintaining complete control of the production process, and overcoming trade barriers like the anti-dumping tax on catfish or the EU's yellow card against illegal, unreported and unregulated (IUU) fishing.

The fisheries sector has been urged to take advantage of the free trade agreement between Vietnam and Europe to gain the confidence of consumers across all markets.
Nam said, "Future challenges that both businesses and the state need to address include the programs applied by major European countries and the US to control exports.
Once we overcome these hurdles, we can improve our competitiveness."

This year Vietnam's seafood industry expects many growth opportunities. Tra fish is projected to have a growing share of big markets and is expected to keep posting an impressive export turnover. The US remains Vietnam's major market for aquatic products with export turnover surpassing US$1.6 billion last year, up 15%. Shrimp exports are also expected to rebound, thanks to a reset of the US anti-dumping tax rate.

The Comprehensive and Progressive Agreement for Trans-Pacific Partnership officially came into force for Vietnam at the beginning of this year. This means export tariffs on almost all of Vietnam's export items, including aquatic products, to CPTPP member countries, have been completely eliminated. The Vietnam-EU Free Trade Agreement (EVFTA) is now being pushed to take effect soon.
Minister of Agriculture and Rural Development Nguyen Xuan Cuong said, "First, it's necessary to comprehensively implement all the content mentioned in the Law on Fisheries in regards to fine-tuning legal documents. More focus should be put on setting standards and guiding localities to implement them. Secondly, it's important to demonstrate the highest resolve in lifting the EU's yellow card as soon as possible."

To realize that goal, VASEP has developed specific targets for each export item. Shrimp exports have a target of US$4.2 billion and Tra fish a target of US$2.3 billion.
The sector has been trying to process more aquatic products as soon as they are caught to improve quality as well as food hygiene and safety.
Nguyen Nhu Tiep, Director of the Agro-Forestry-Fisheries Quality Assurance Department, said "We have made a number of recommendations and undertaken a number of measures.

To encourage the application of good production practices and increase food hygiene quality to reduce post-harvest losses and ensure that food safety meets Vietnam's safety regulations as well as those of import countries."
Fisheries, fishermen, processors, and traders have formed value chains, from production to marketing, and exporters have expanded into new markets.
Source: VOV