Vietnam February trade deficit at $768.2 mln
Monday, March 11,2019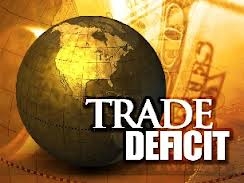 AsemconnectVietnam - Vietnam posted a trade deficit of $768.2 million in February, narrowing from the government's previous estimate of a $900 million deficit for the month, customs data showed on Friday.
Exports in February fell 37.0 percent from the previous month to $13.91 billion, while imports fell 31.0 percent to $14.67 billion, the customs department said.
Smartphones, garments and electronic home appliances were among the largest export earners in February. Key imports were electronics, machinery and fabrics, the department said.

For the first two months of this year, Vietnam's exports rose 4.2 percent to $36.11 billion, while imports were up 5.8 percent to $36.18 billion, resulting in a trade deficit of $70 million, it said.
Source: Reuters.com